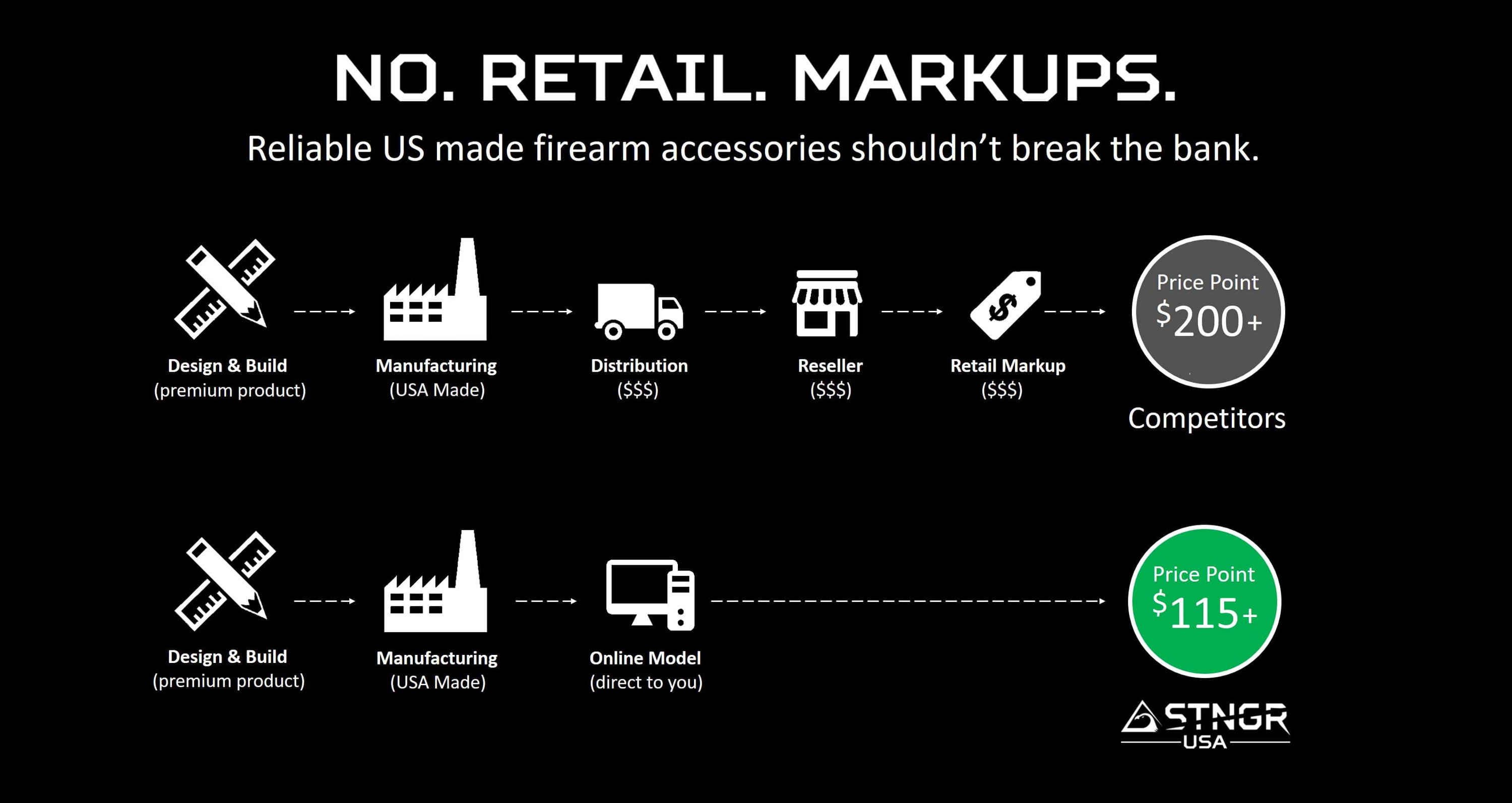 Honestly Priced Premium USA Made Rails - How We Do It
After looking around our site, you may have wondered "Why are STNGR USA's products priced lower than the competitions? What's the catch?!"
Especially when almost every other company is charging nearly twice as much for similar USA made products with the same US aluminum, it may look like we are the "low cost" alternative. 
However, I'm going to let you in on a little secret. Our prices aren't low. They're normal! 
Most products on the market SHOULD cost the same as ours! The reason why everyone else charges so much and we don't, is because of one thing: retailers (AKA re-sellers, dealers, distributors, etc...). 
I'm sure you've heard of a "retail markup" before. But what you may not have known is that products sold by retailers are often marked up by as much as 100% (sometimes more). If you were to look around, you would be able to find that the majority of brands have their products for sale in many different stores and websites. 
On the other hand, we can only be found on our website. By avoiding re-sellers and selling directly to the consumer, we are able to offer non-inflated prices that reflect the true value of the products while still offering the same build quality and materials as the rest of the market. 
We are the first company to sell handguards direct to consumer which is why it may seem as though our offering is "too good to be true." This, however, is not the case.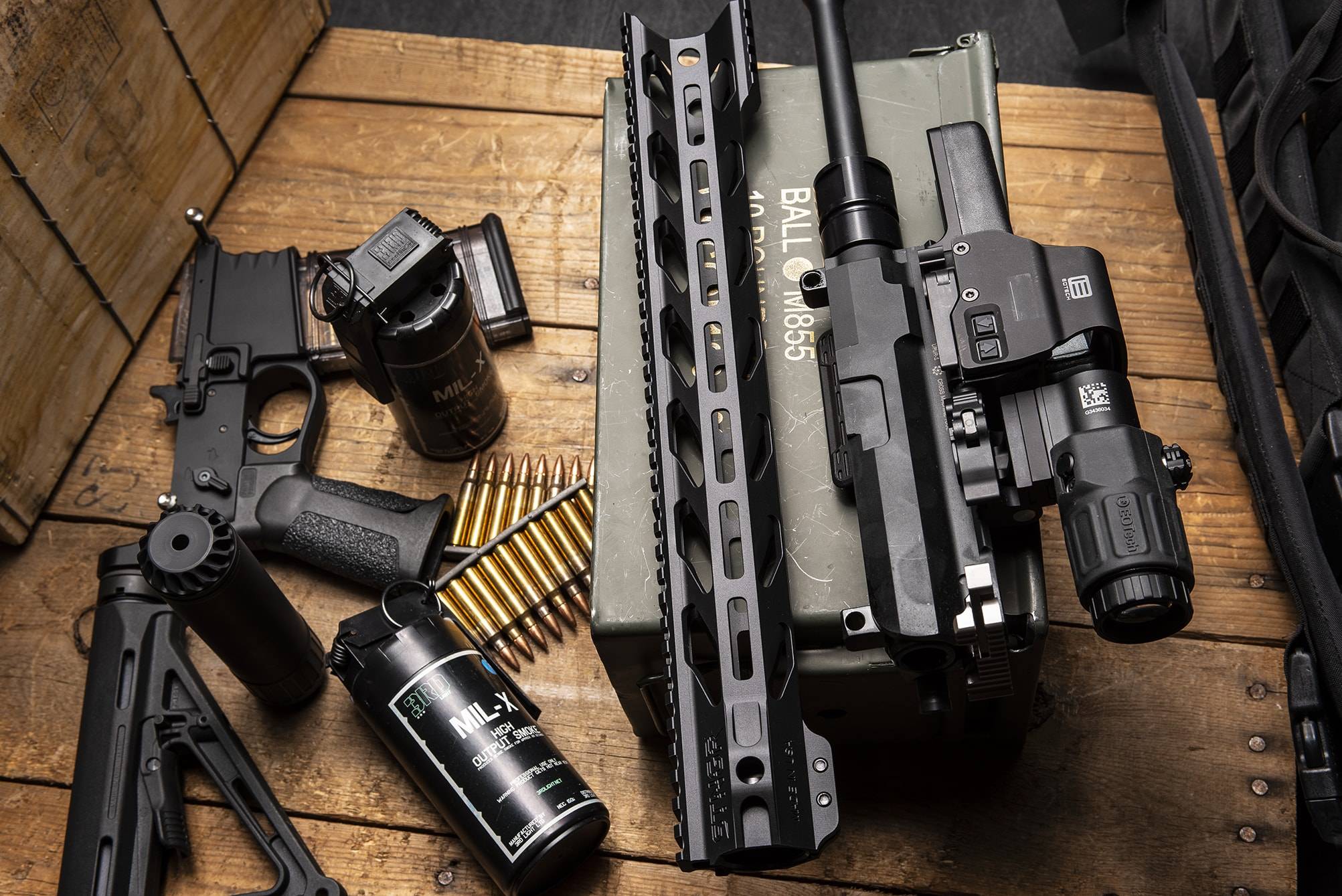 So why would anyone want to use a re-seller?
The more stores a company has their product in, the more chances they have at someone finding their products. The more chances they have at someone finding them, the more chances they have at selling their products. Other companies are willing to artificially inflate their prices in order to reach more people to and increase their chances of making a sale. Not us.
There is a high likelihood that this is your first time hearing of STNGR USA. Why? Because we are not found in popular stores or retail websites. We intentionally cut out the retail markup in order to provide you with the most honestly priced American made products on the market.
As a result, we are not as well known.
Obviously we want STNGR USA to grow. However, we are not going to grow at the expense of you, our customer, our priority. It's about time hard working Americans were able to find honestly priced USA made parts and gear made by other Americans.
Since no one else seemed willing to do it, we decided to step in and pave the way. This is the reason we started STNGR USA, and that is how we are going to run it.
It's about time that the industry changed and our hope is that other companies will see from our example that it is possible to run a business without artificial retail markups. We hope to start a movement where prices like ours are the norm, and not the subject of skepticism. Until then, however, we will continue our mission to make premium products affordable for all.
Have an awesome day!
-The STNGR USA Family