Posted by STNGR USA on Jul 16th 2019
If you have an AR, you're likely to be the type who loves to customize your firearms to fit your own personal sport shooting style. Customization, though, is a process of locating, vetting, and then securing the right parts. You can't have a custom gun without quality parts to back it up. With so many products on the market, it can be overwhelming to find the right fit on every piece you need.
The key to finding the right pieces is to take your time and to devote a little bit of focused research to each piece. With that goal in mind, here are a few guiding questions that can help you find the best M Lok handguard for your custom project.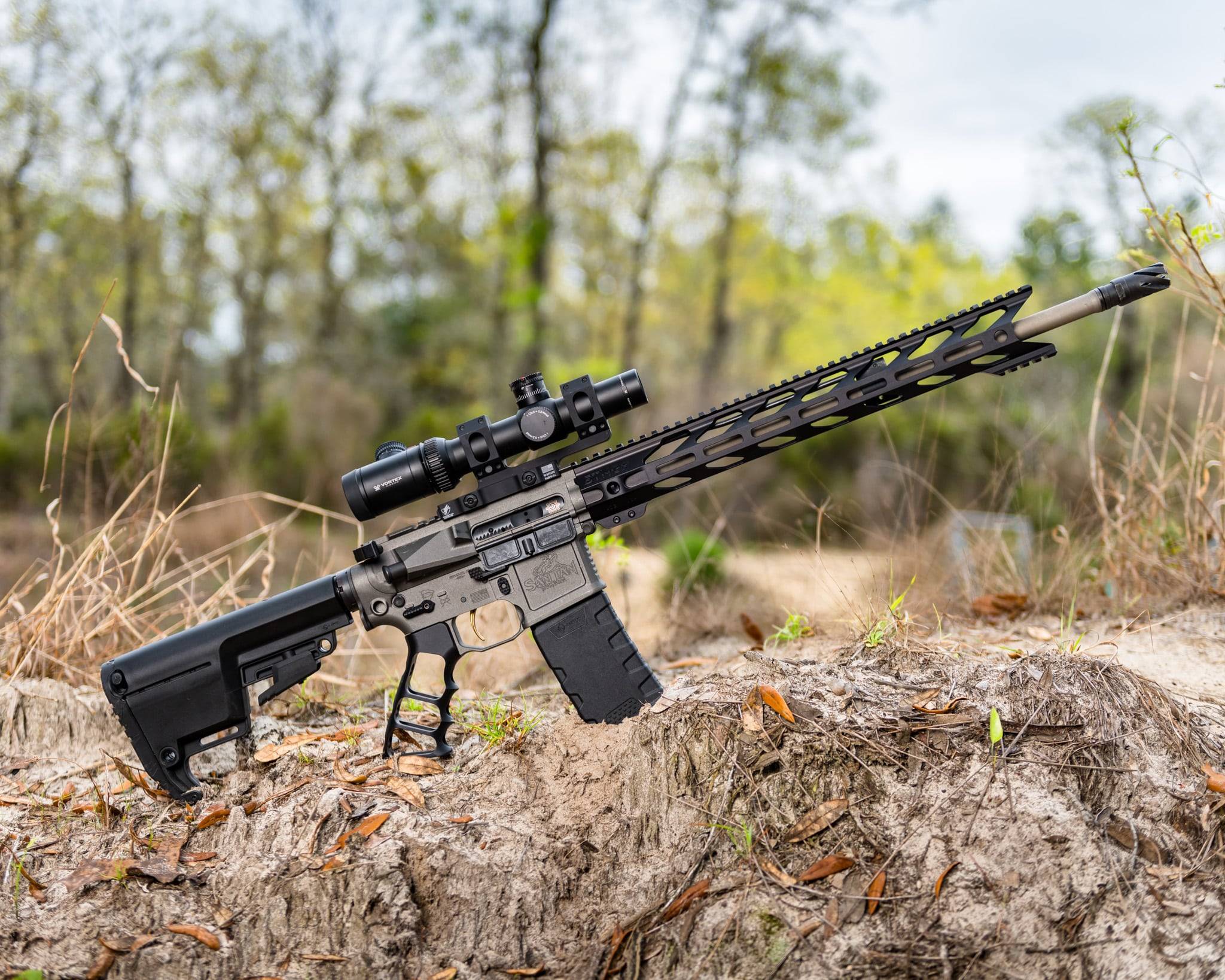 Question #1: What Rifle Are You Using?
Anyone starting to customize a firearm will know what their preferred rifle is, but the type of rifle you use can actually have a major effect on what type of handguard you're going to get. Some of the best M Lok handguards are designed for the AR15, so if you're someone who loves the AR15 platform, you're in luck.
Question #2: Will You Be Mounting Additional Accessories?
Knowing in advance what sorts of accessories you'll be mounting on your rifle will help you decide on the best M Lok handguard for you. M Lok guards come in multiple lengths and styles, and you'll need to think about what further customizations you'd like to do to your rifle when you're choosing the handguard. If you're going to want sling anchor points, sighting or lighting add-ons, or customized sights, you'll want to be sure you have the room for such add-ons.
Question #3: What's Your Aesthetic?
While it's rarely the first thing we're thinking of when we buy a new gun, the aesthetic of a gun is certainly important. When you're deciding on the best M Lok handguard for your custom rifle build, you'll want to take your personal style into consideration. Free floating handguards are often one of the most prominent parts of a custom build visually, and having it fit the style of your gun can truly solidify the look and feel you're aiming for.
Question #4: Are Your Parts Compatible?
One of the biggest mistakes you can make while customizing your rifle is to order a set of fantastic parts that simply don't work well together. Make sure you do your due diligence in researching whether or not the parts you're buying are compatible, especially if you're buying from different manufacturers. While gun part manufacturers tend to make parts for specific models of guns (like the AR15) that can easily work with other manufacturers parts, tolerances, anodize finish colors and fitment can vary widely, radically altering the appearance and even the function of the gun, so take your time.
Question #5: Will My Handguard Work for My Primary Use?
Sport shooters come in many stripes; some prefer to hunt those elusive quarries while others prefer to hone their skill at the range. Just like how there are different skills for hunting and target shooting, there are also different builds that best suit each use. Sometimes a heavier build, for example, is perfectly fine for plinking but would become a burden when hunting in the great outdoors.
When selecting the right handguard for your rifle, always keep question #5 in mind. In the end, custom guns are about getting the most out of your rifle the way you want to use it, so it goes against that goal to unintentionally purchase a piece that doesn't help you use your gun for whichever type of sport you enjoy.
Think about it this way: There's a reason that hunters and competition shooters use different firearms. Your gun needs to fit the purpose of its use, and if it isn't doing so, you're not getting what you deserve out of your custom gun. Custom guns should be about you, your shooting style, and the parts that will make that happen.