Posted by STNGR USA on Nov 11th 2022
---
Whether you are building a new AR 15, or upgrading an existing one, a modular handguard can be one of the most useful upgrades you can add to your rifle. Free floating handguards help to improve accuracy while allowing the shooter to develop their shooting system with easy attachment points for accessories. This can often become a battle between adding useful capabilities to your rifle and making it overweight; by starting with a lightweight handguard you will give yourself an early advantage in this conflict.
---
In-Depth Review of the HWK Handguard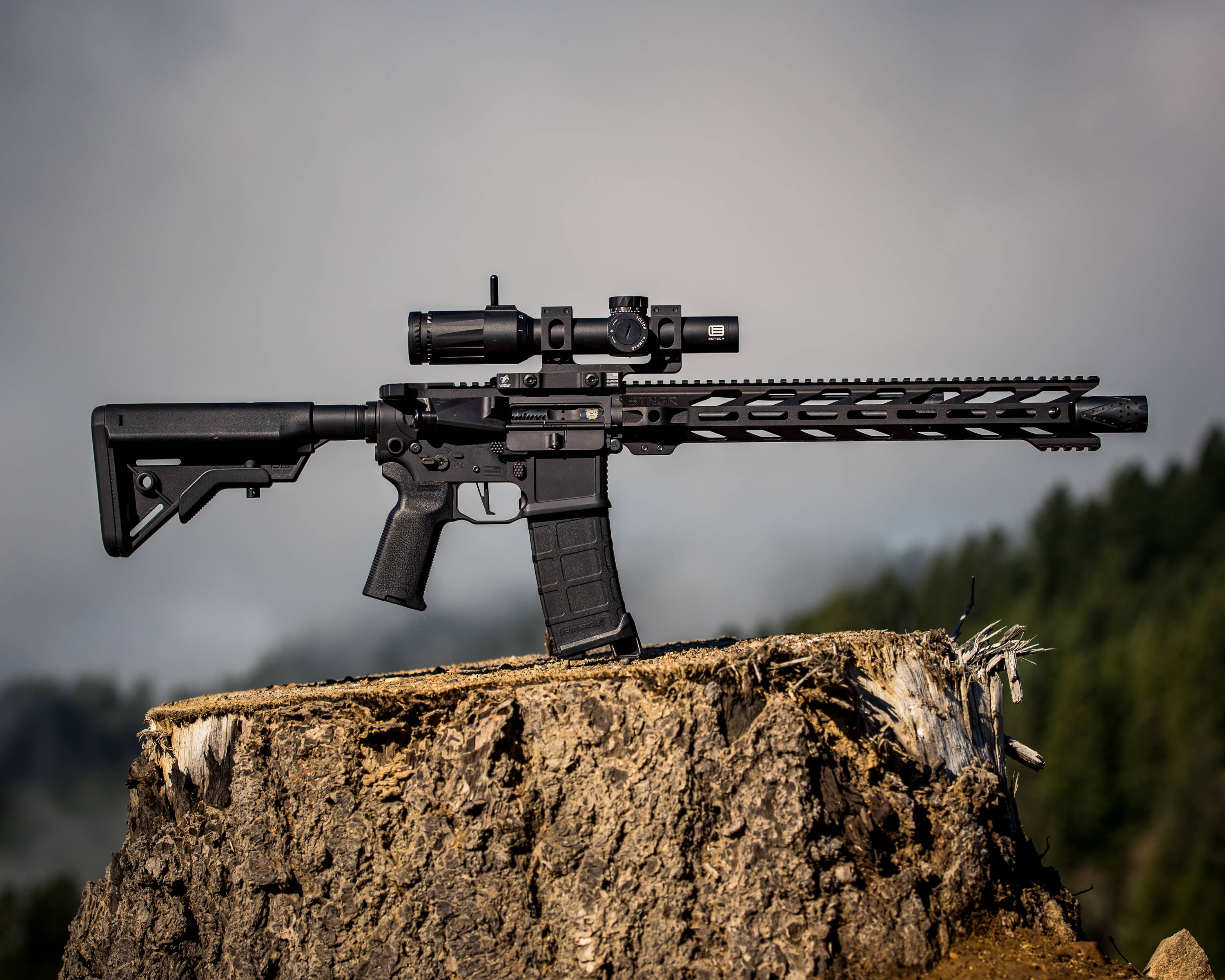 ---
The HWK handguard is a lightweight handguard that has integrated picatinny built in where you need it, and M-Lok attachment slots everywhere else. This rail has lightening cuts along its entire length to help reduce weight, while also incorporating a stylish cut on either side at the muzzle end reducing weight even further. The lightweight aluminum is rigid and has a fantastic coating that is extremely resistant to scratches and dings while perfectly matching the color of your black anodized receiver. The rail also has four QD sling points built in to allow a variety of mounting options for your sling.
---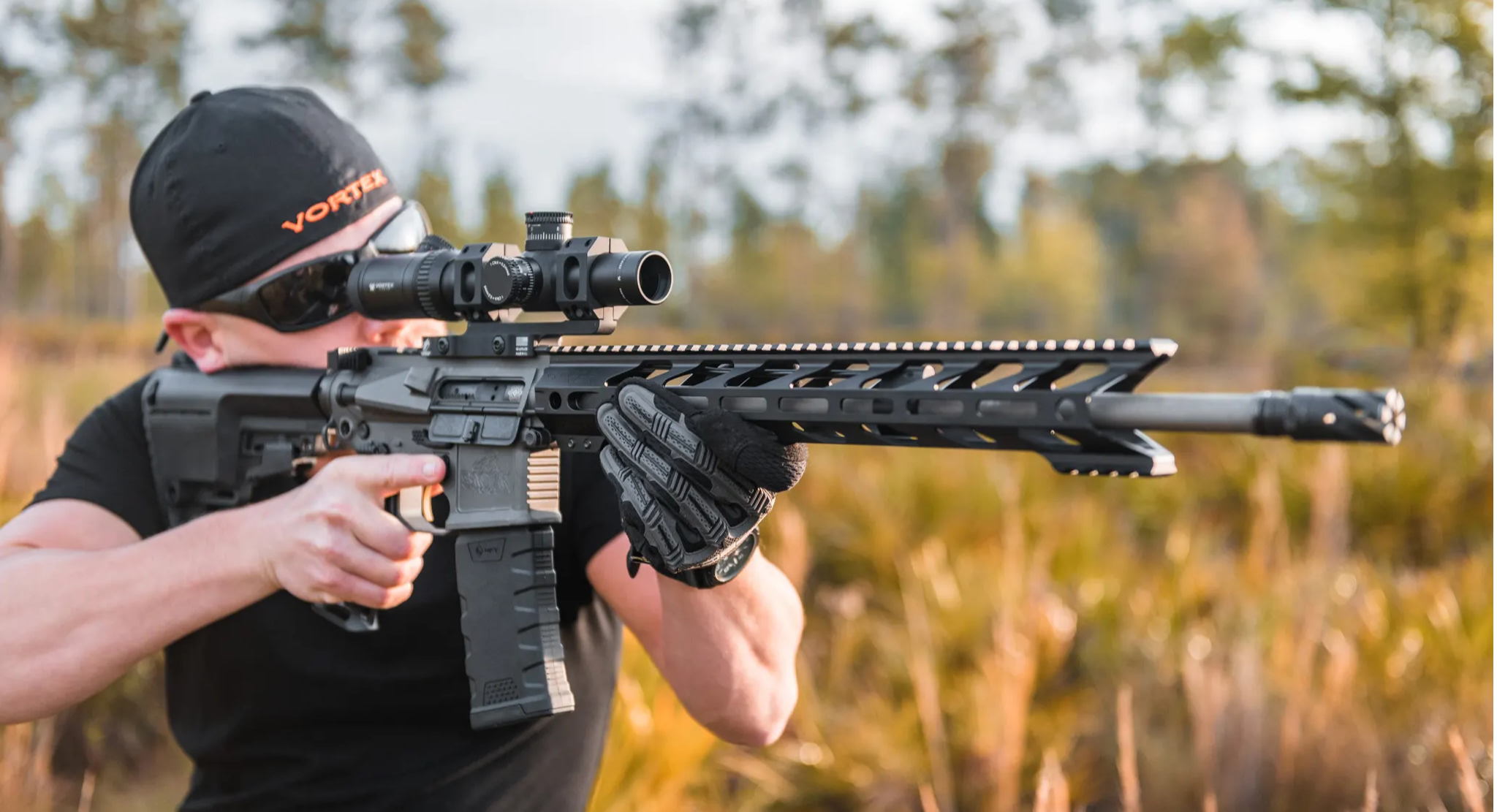 I ordered my HWK from STNGR last spring when I was looking to complete an AR build for coyote hunting. The idea of this rifle was to be extremely accurate from the prone position in the field, while remaining light enough to avoid fatigue when hiking in and out of the field.
The HWK looked to be the perfect handguard solution. One feature that immediately piqued my interest is the small rail section at the bottom forward point of the rail. This section is dying to have a bipod attached, in my opinion.
---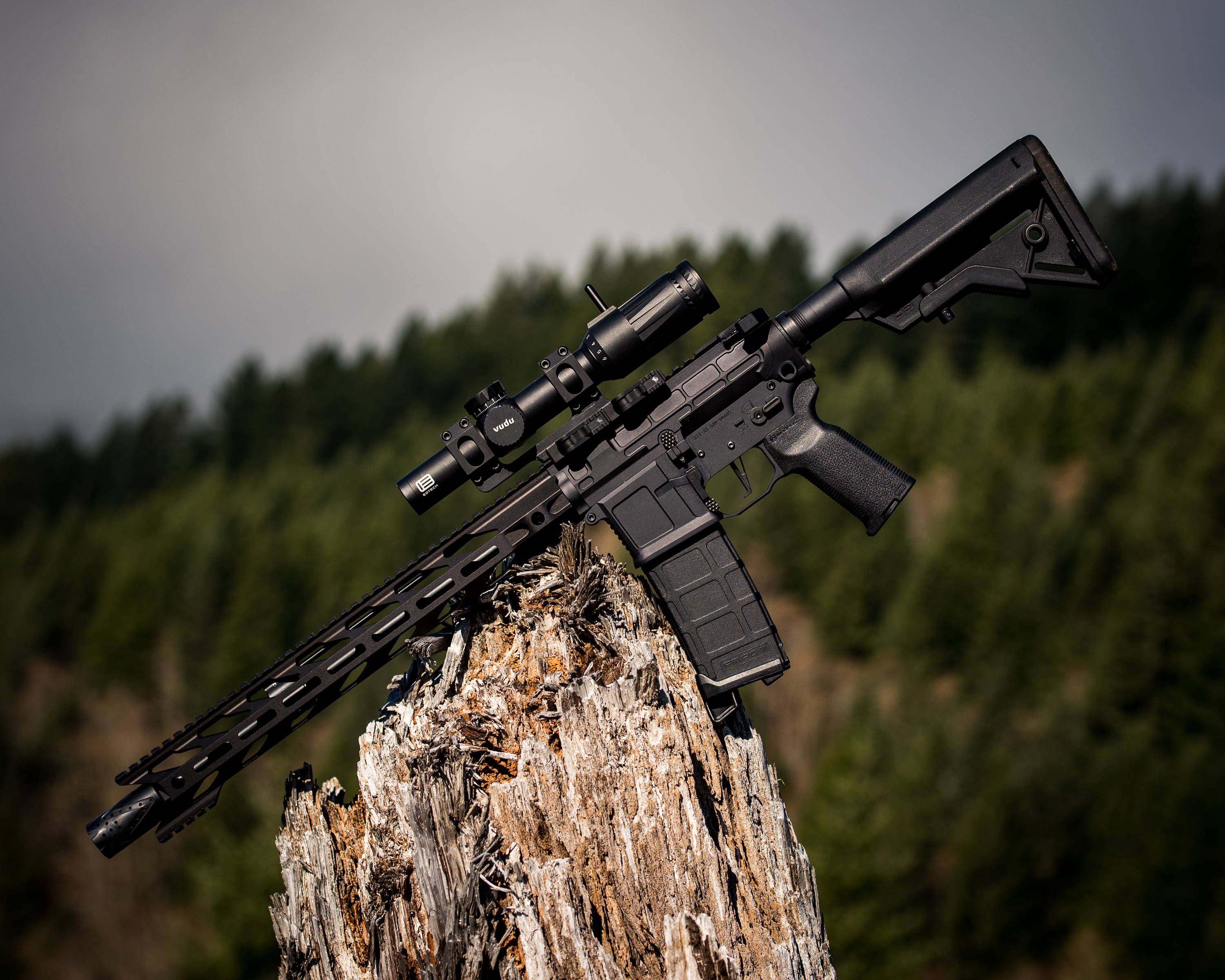 When unboxing the HWK, I was immediately impressed with the quality of the finish and the overall looks of the rail. While a cool looking rail won't help you to shoot better, it certainly won't hurt. Upon inspection, I was unable to find any defects of any type on my HWK before installation.
Installation is an absolute breeze with the included barrel nut and wrench adapter. I really appreciate not needing to time the nut to make room for the gas tube. The rail slid on as expected, easily clearing the adjustable gas block I used. The simple anti-slide plate is a stoke of genius. If I ever need to remove the handguard for any reason, I won't have to worry about breaking free any of the adhesives that some of my other handguards require.
---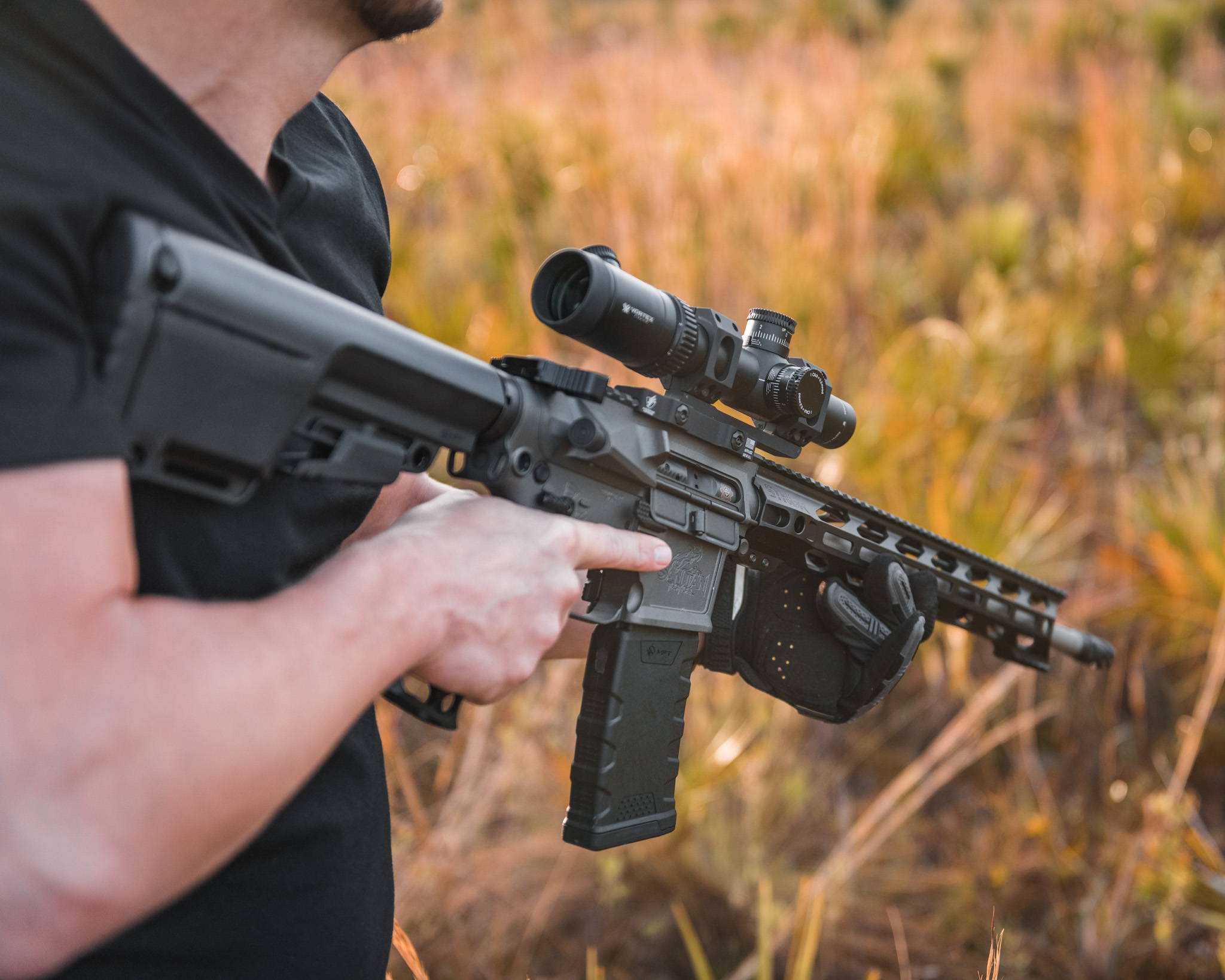 I purchased the 15" version to pair with the 16" barrel on my rifle. When on the bipod, I was curious to see if there was any flex in the rail as I have a pretty heavy scope mounted. At no point during the hundreds of rounds I've put down range with this rifle have I seen any sign of flexing, shifting, or loosening of any type with the HWK. I have honestly been blown away by the performance this rail system.
---
How Will You Use Your HWK?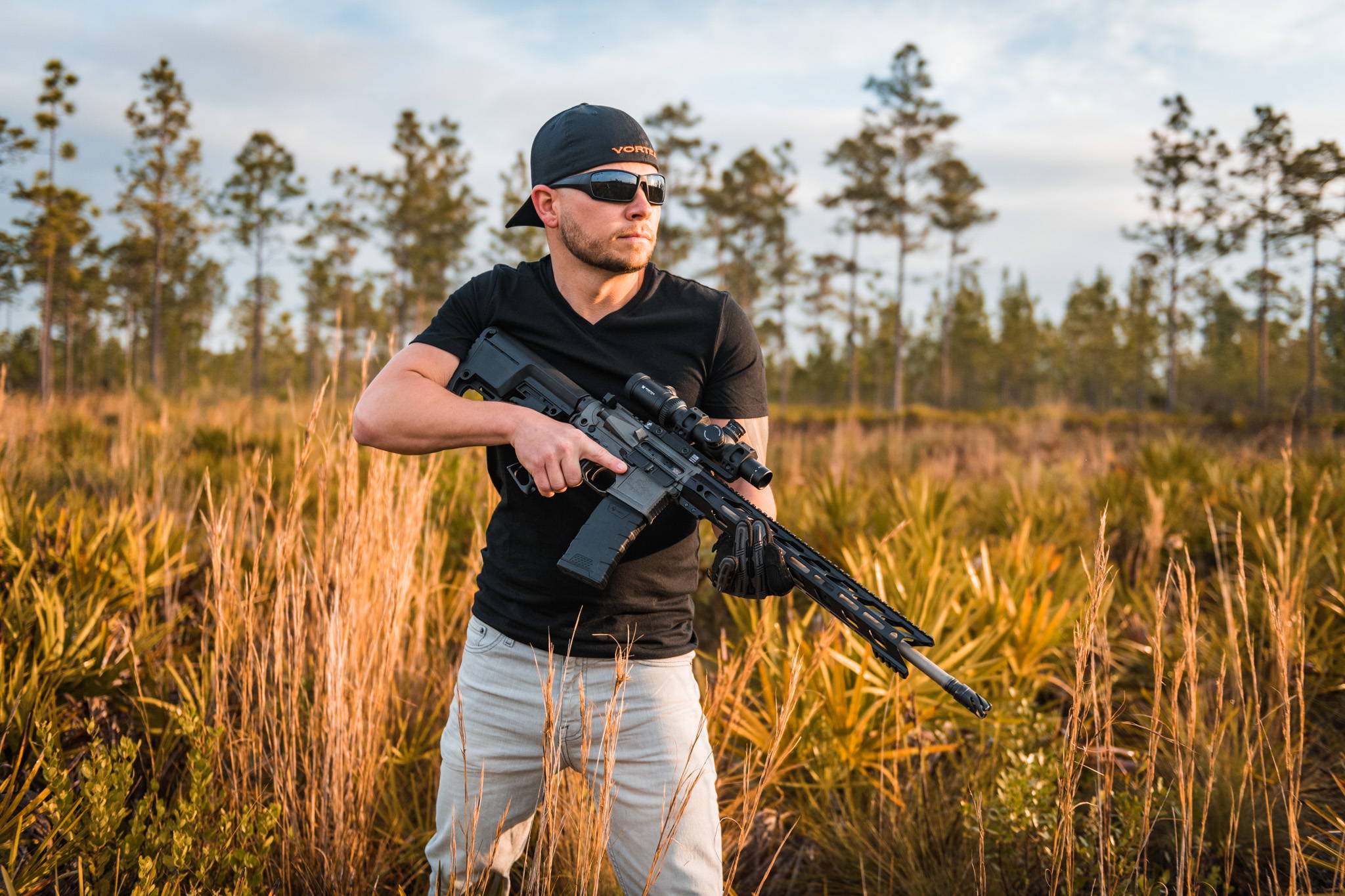 There are a few niches that I see the HWK really excelling at. Of course, long range precision shooters will benefit from the combination of light weight, solid lock-up, and integral rails where you need them. But I also think this rail would be an excellent CQB or home defense handguard.
Instead of a bipod, the bottom rail section would be an excellent spot to mount a tac light. Any time I don't need to use an additional accessory to mount a piece of kit to my rifle, I prefer it. A bottom mounted tac light on a HWK with an SBR or AR pistol might be close to the perfect home defender set up.
---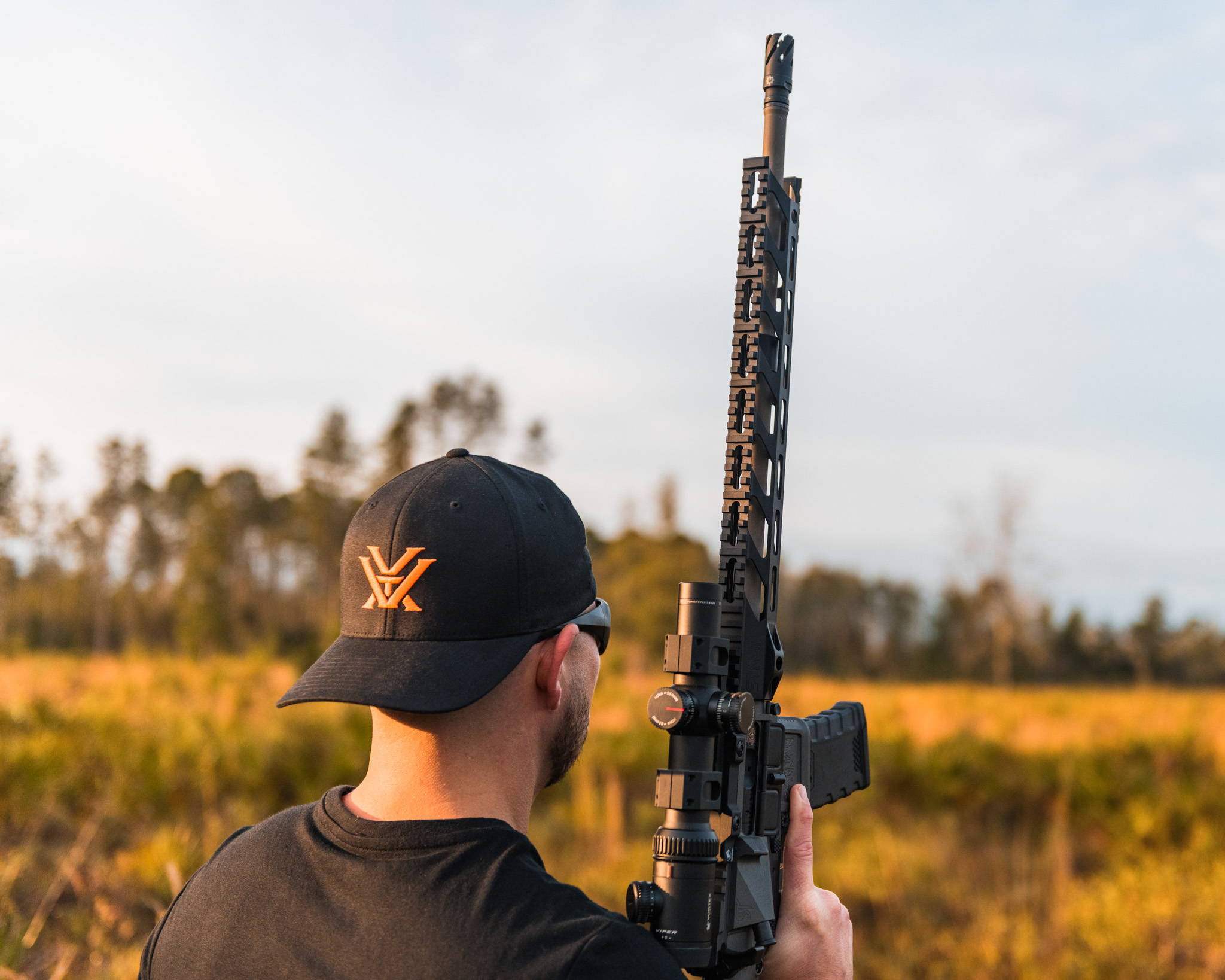 While I appreciate the light weight of this rail, there are lighter options available. If size and weight constraints are the most important concern for your system, this might not be the best choice for you. If you are looking to mount some accessories on your rifle, but do have concerns about overbuilding system, this is an excellent option. Either way, you will be satisfied with the impressive fit and finish, as well as the rock-solid build of the HWK.
---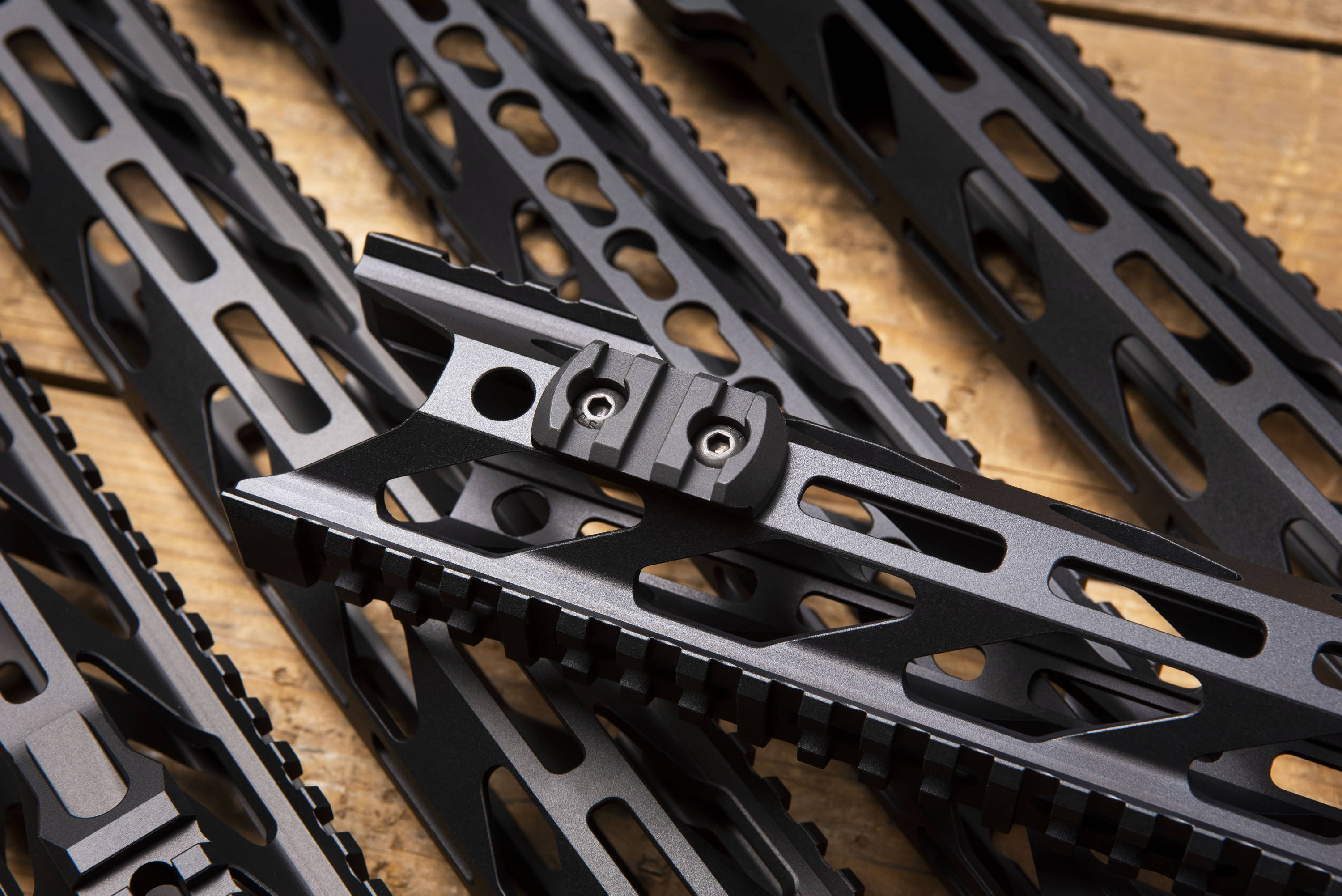 ---