Posted by STNGR USA on Nov 14th 2022
---
When shopping for a handguard for your AR 15, there is no shortage of options to choose from. The VLCN by STNGR USA took my old rifle from an outdated, heavy gun that I was growing tired of shooting to a lightweight speed demon on the range. If you are looking for a solid free-floating rail system to take your AR to the next level, read on and find out why this is the rail you need.
---
---
In-Depth Review of the VLCN Handguard

---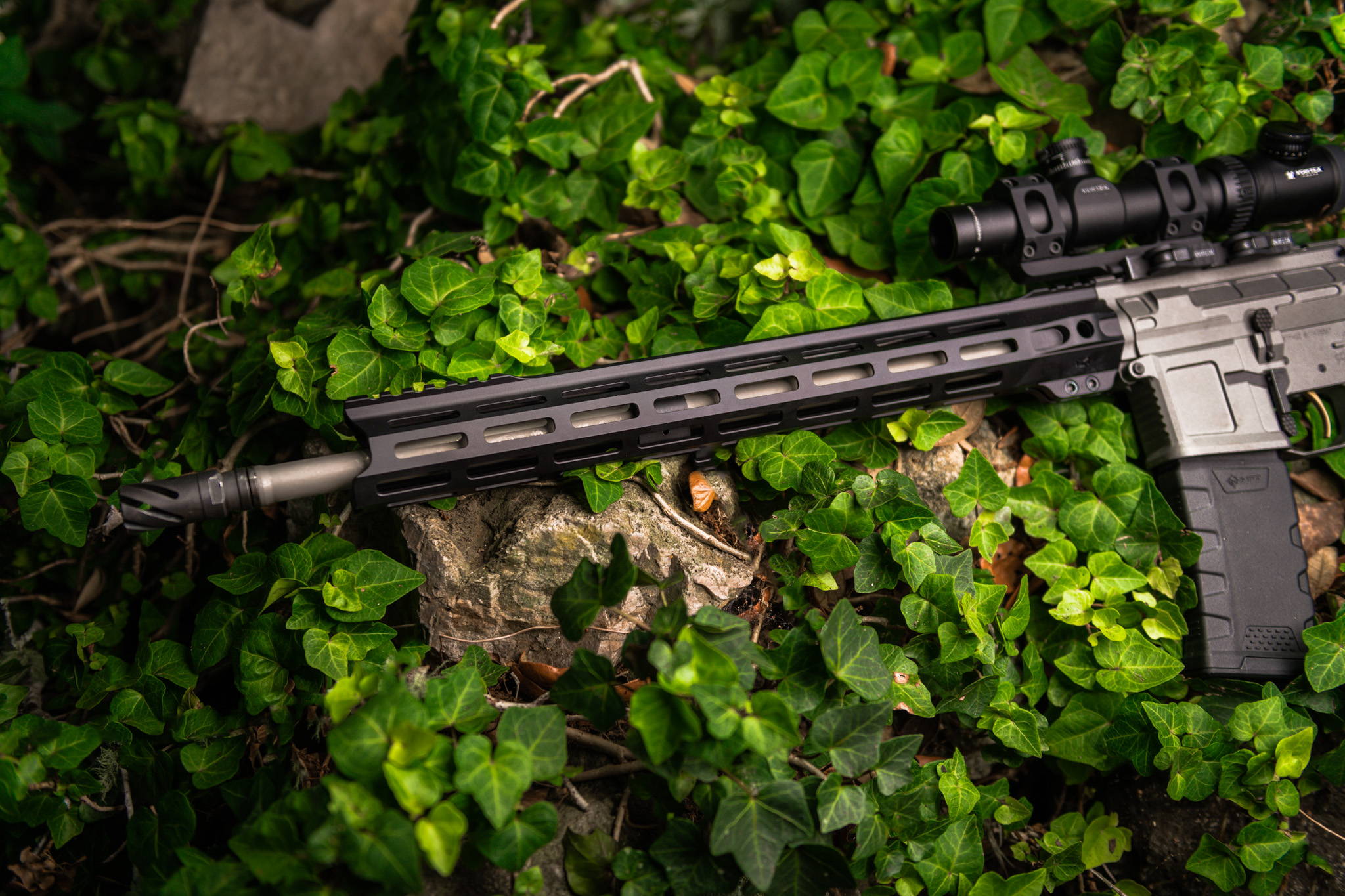 The first thing that you will notice when you get your VLCN is how lightweight it is. The lack of intregrated picatinny sections cuts way down on material while maximizing space for M-Lok attachment points. The finish on the handguard is impeccable and it will match the black anodizing on most AR receivers.
The M-Lok cuts can be found along the entire length of the handguard, and on all eight sides. This feature cuts the weight way below what you will find on similar competitor's products. The extensive amount of M-Lok attachment points means that you can put your favorite accessories exactly where you want them without using and weird angled adapters that add weight and cost to your build.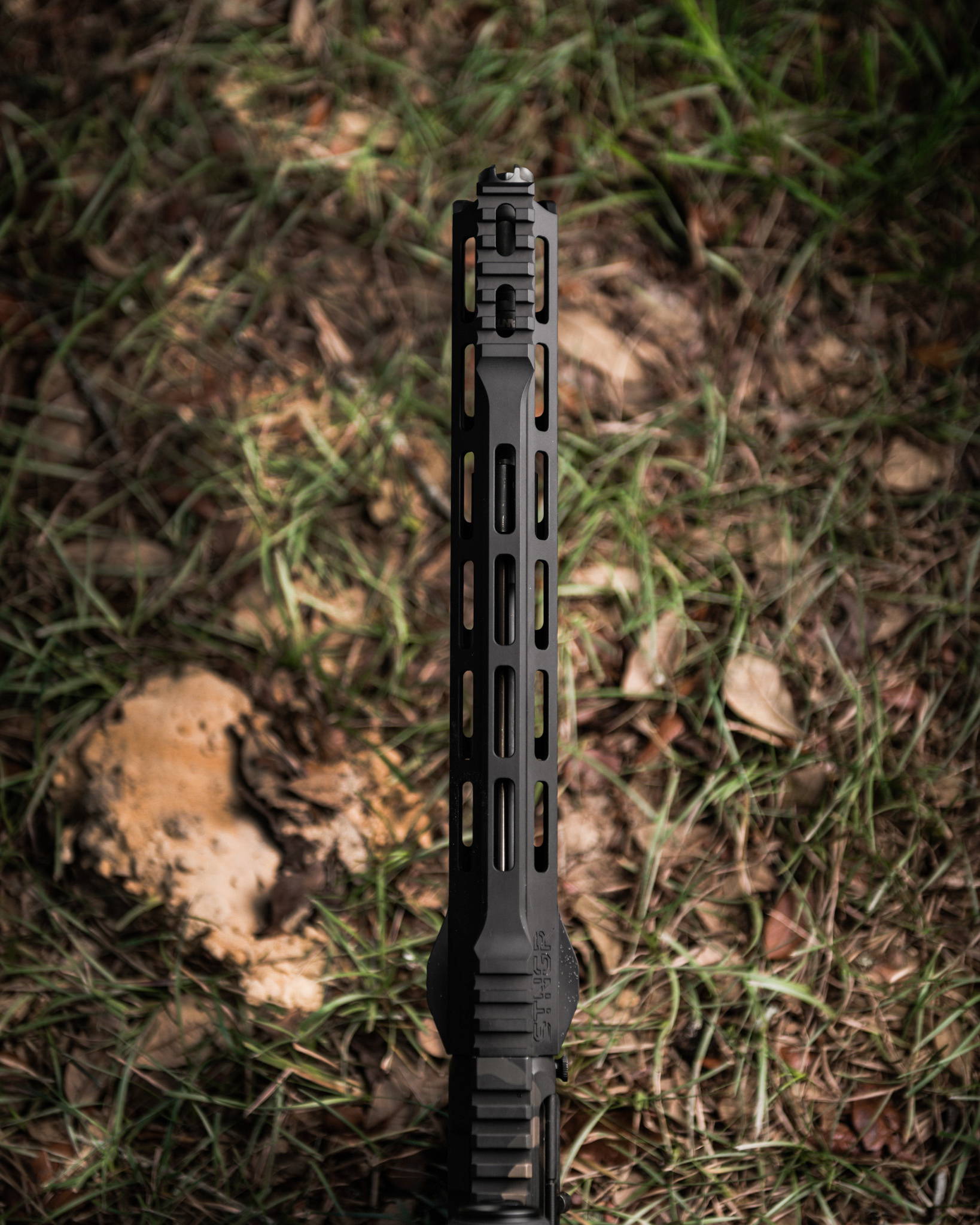 The two small sections of picatinny that are integral to the handguard are intelligently placed where they are both likely to be used by most shooters and create attractive lines that are likely to turn heads on the range. The forward section will give you a place to mount your front sight post, but the included lightening cuts below the rail further cut weight. You'll also find that the only part other of the handguard not covered in M-Lok cuts is ready to receive your QD sling swivel.
---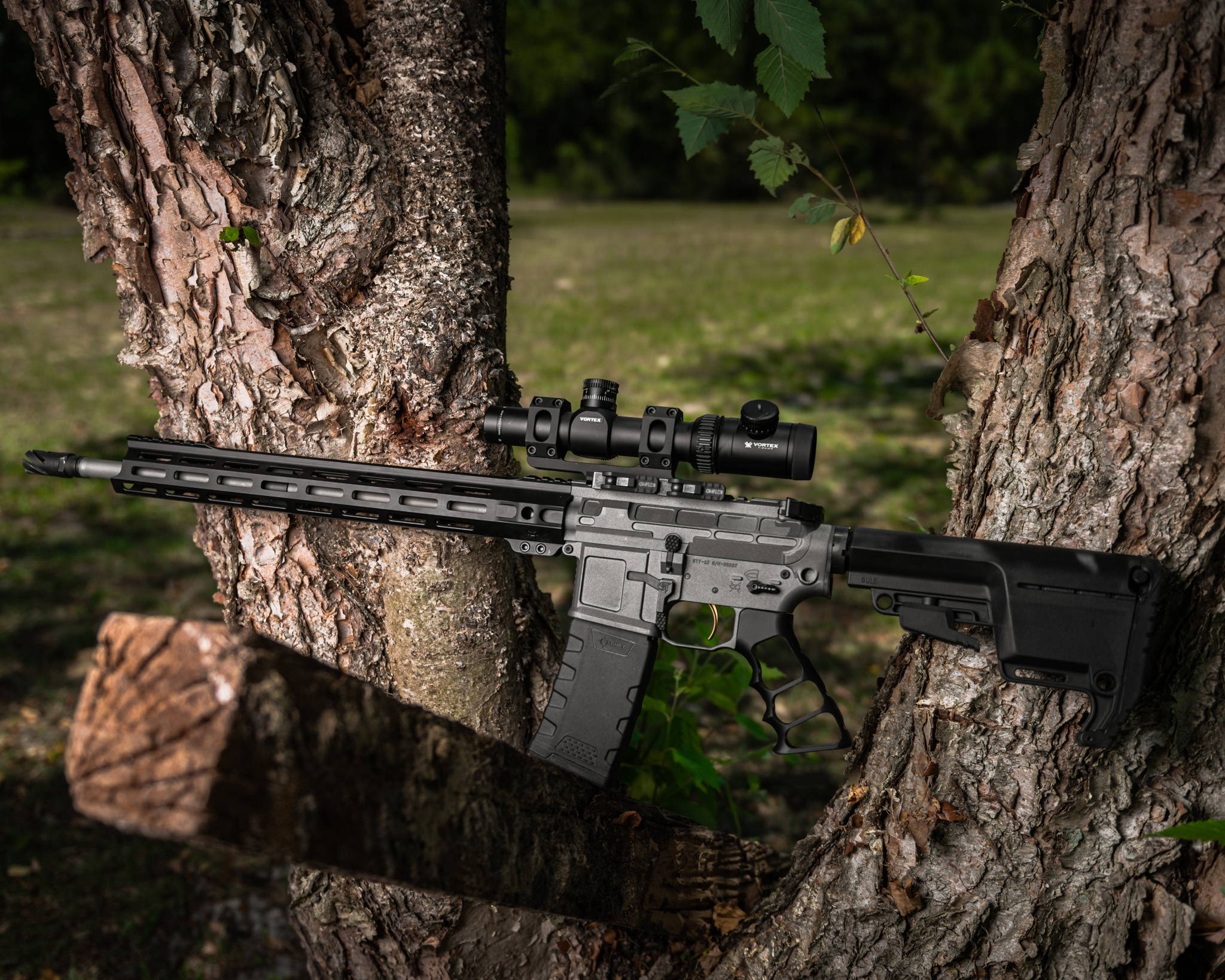 While some shooters might see the incredible amount of real estate prepared to receive accessories, this is not the rail for the tactical gear-do. This rail is meant for the shooter who is concerned with size and weight constraints, who may or may not want to add a minimal number of accessories to suit their needs.
If you are looking to build a super lightweight AR or trying to cut out some of the unnecessary heft of your current quad rail, this is the handguard you need to seriously consider. Hunters will appreciate less weight in their kit when hiking through the wilderness. Competitors will appreciate less stress on their support arm when swinging from target to target over a long course of fire and making quicker transitions on multiple target engagements.
If you are still using your outdated quad rail, you have to try this one out to believe how much more enjoyable it is.
---
Features You Won't Find Elsewhere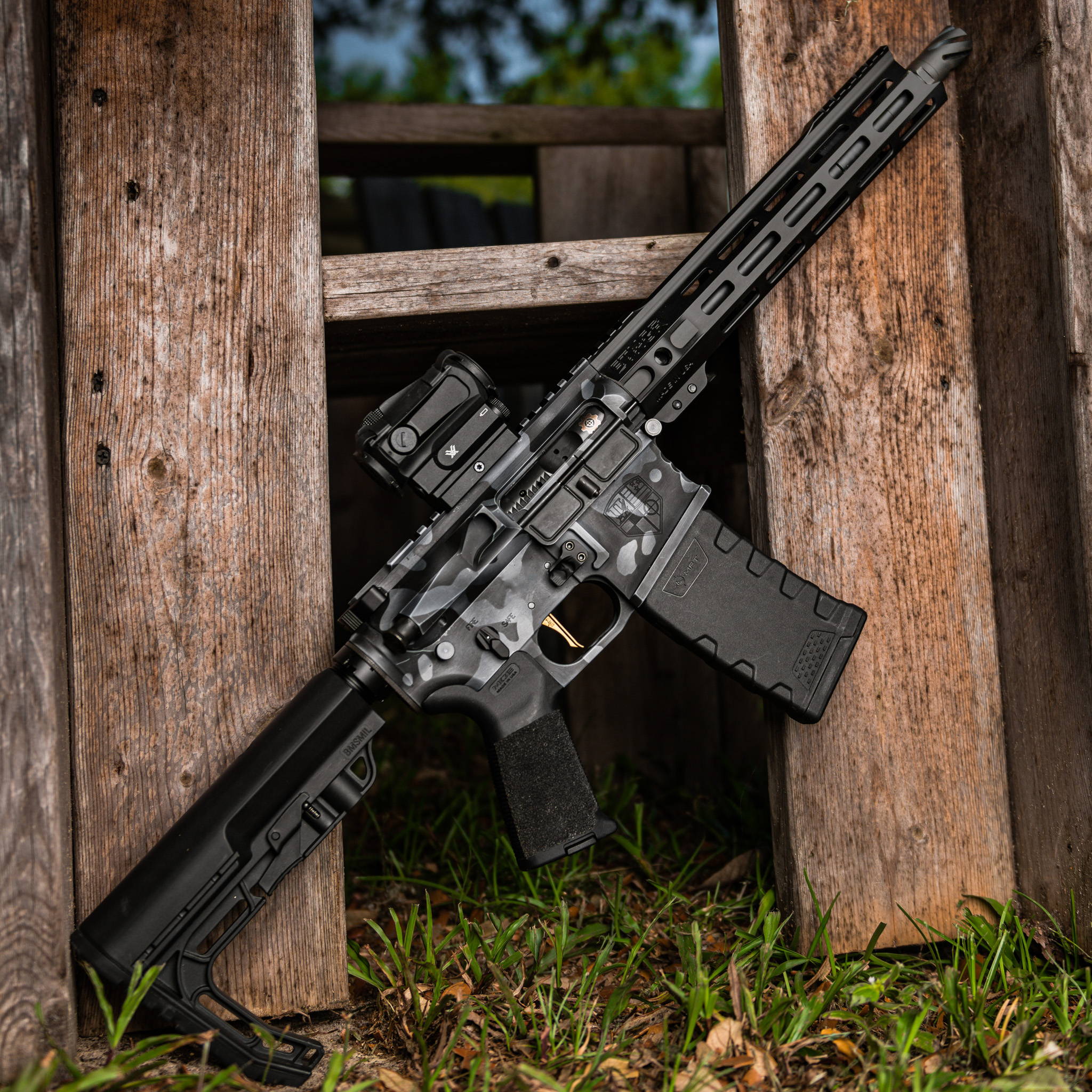 Mounting this handguard is incredibly simple as the barrel nut is designed to avoid the need to index it with the gas tube. What you'll notice next is the unique anti-rotation device this handguard uses. Instead of using a forked component to straddle the mag well, a tiny and lightweight component interfaces the handguard with the barrel nut with a minimalist tab that will lock everything in place and guarantee a rock-solid lock up.
While other products will feature lightening cuts to drop ounces, the VLCN makes the most of every square inch of space on the handguard. Replacing lightening cuts with M-Lok sections gives the weight cutting benefits while adding the ability to place your accessories any place you like, improving ergonomics and allowing you to customize your system to the exact specs that work best for you.
---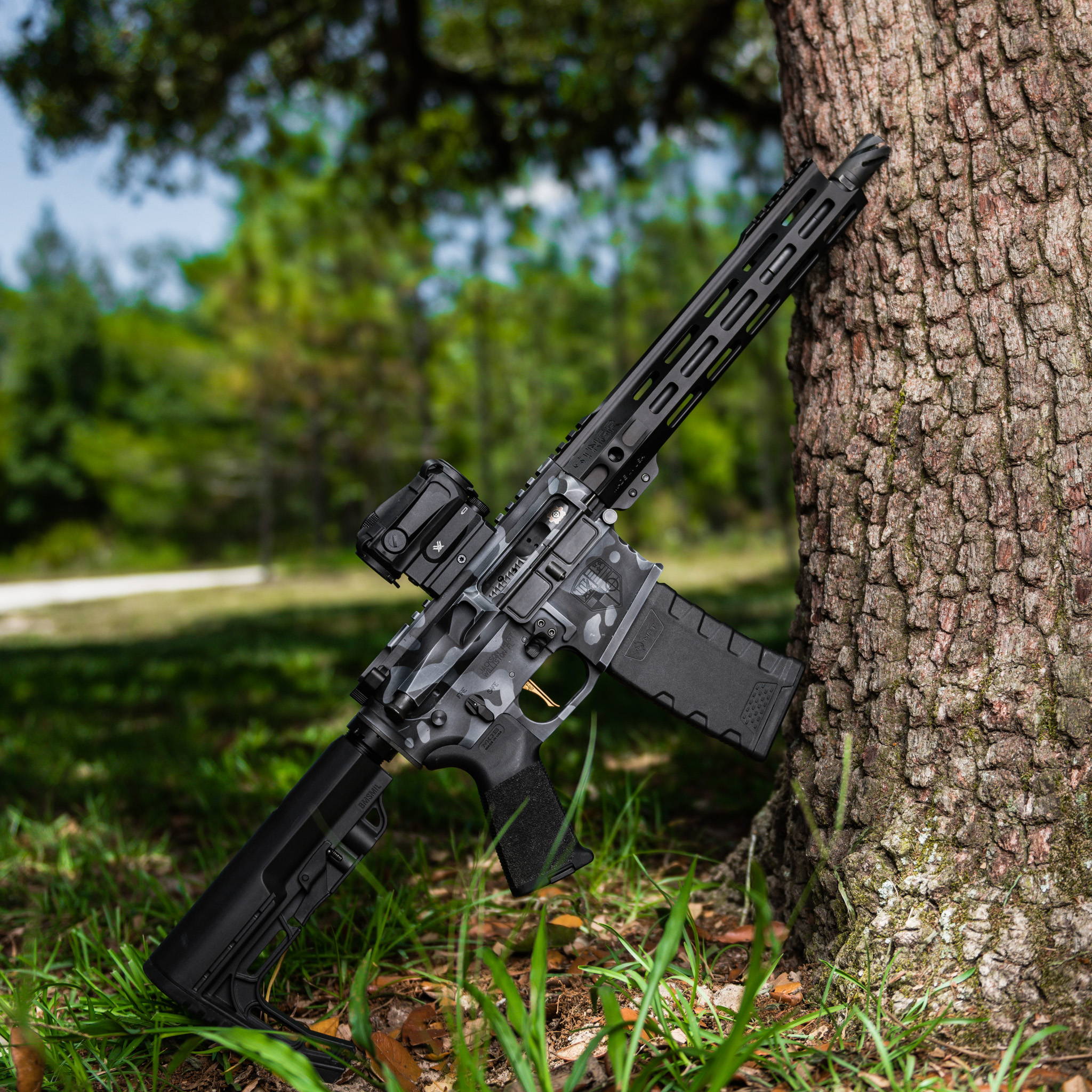 This might not be the right handguard for every build; if you are looking to put forward weight on your rifle or need integral picatinny sections, this is not the system for you. If you are looking to shave weight while maximizing functionality and ergonomic, there is no better handguard to choose from. This handguard gives you the versatility to use your rifle as you intend with a unique design that you won't find elsewhere.
---