Posted by STNGR USA on Nov 18th 2022
---
The gun world isn't exempt from trends, and one big current trend is the presence of PCCs. PCCs or pistol caliber carbines are immensely popular, and I own a couple myself. One of my favorites is my full-length rifle build. It's a Colt SMG pattern rifle that's large for a PCC. It was one of the first AR rifles I had built, so it's still one of my favorites. One of the things I aimed for was making it small and light.
---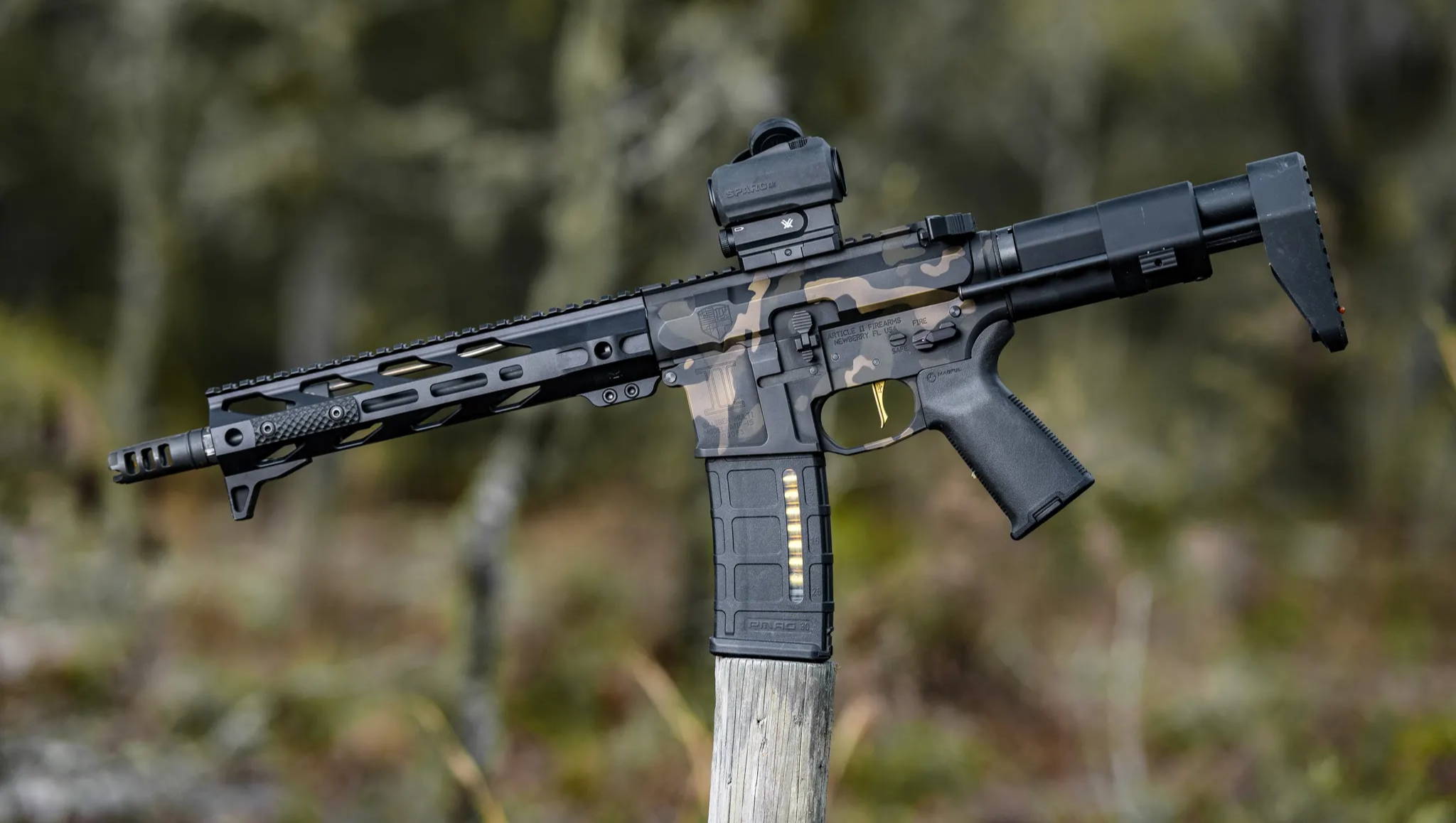 ---
With this in mind, as soon as I saw the VYPR, I knew it would be the perfect companion to my Colt SMG rifle build. The VYPR rail system is incredibly lightweight, and the lightest rail system STNGR sells. The VYPR rail comes in a multitude of sizes, but I went with the full-length 15-inch rail. It weighs only 10.15 ounces and is perfect on my lightweight 9mm build.
---
In-Depth Review of the VYPR Handguard

---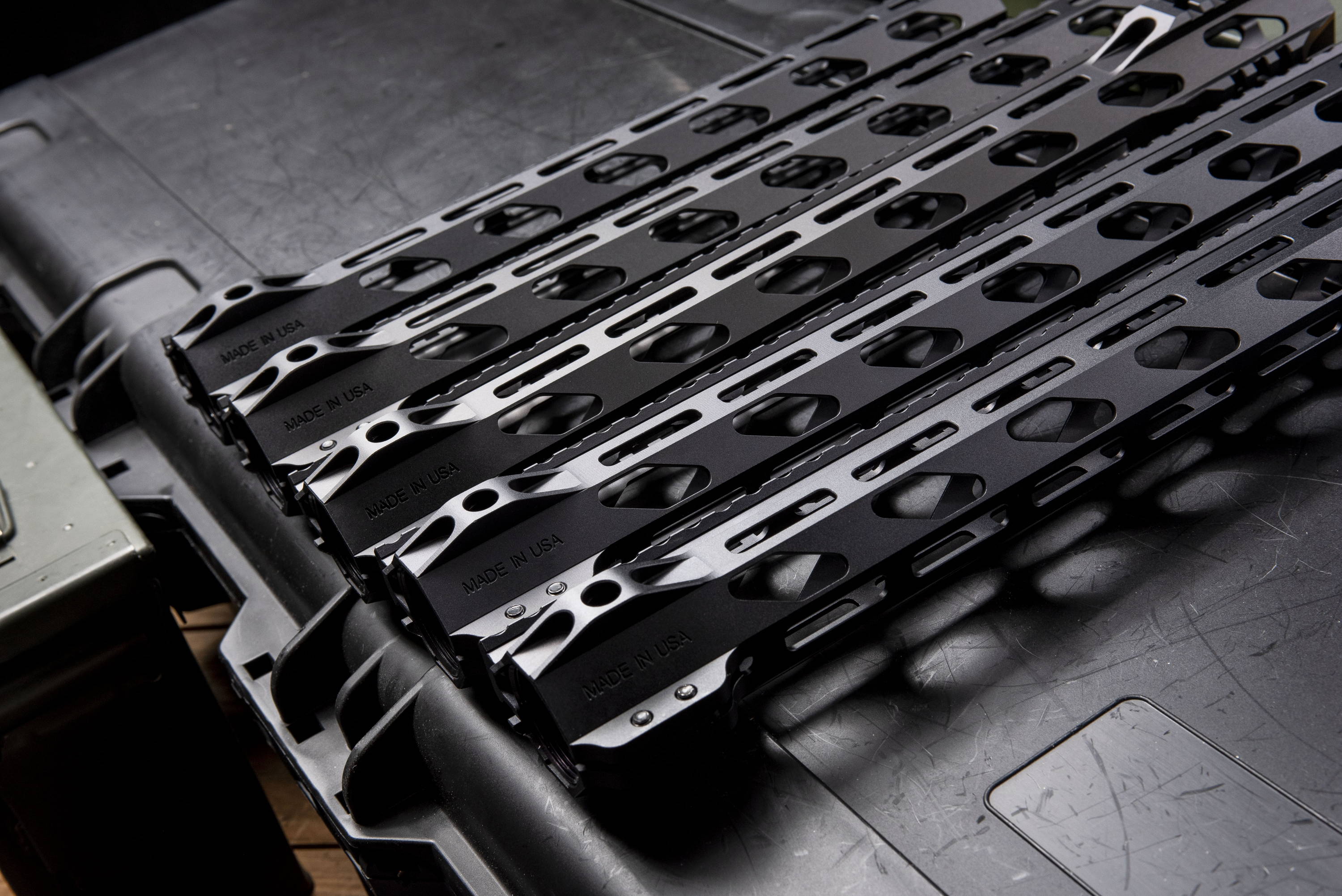 Installing the rail was very simple, especially for a PCC. This is a blowback gun, and there is no need for a gas system. If so, it's still easy because of STNGR's unique barrel nut. The barrel nut is super low, and the gas tube goes over. I hate lining up and indexing barrel nuts, and with this system, it takes no time at all. I dropped the new rail in and hit the range the same morning. I was surprised at how quickly I could swap rails and barrel nuts. I'm no pro at it, but it took no time at all.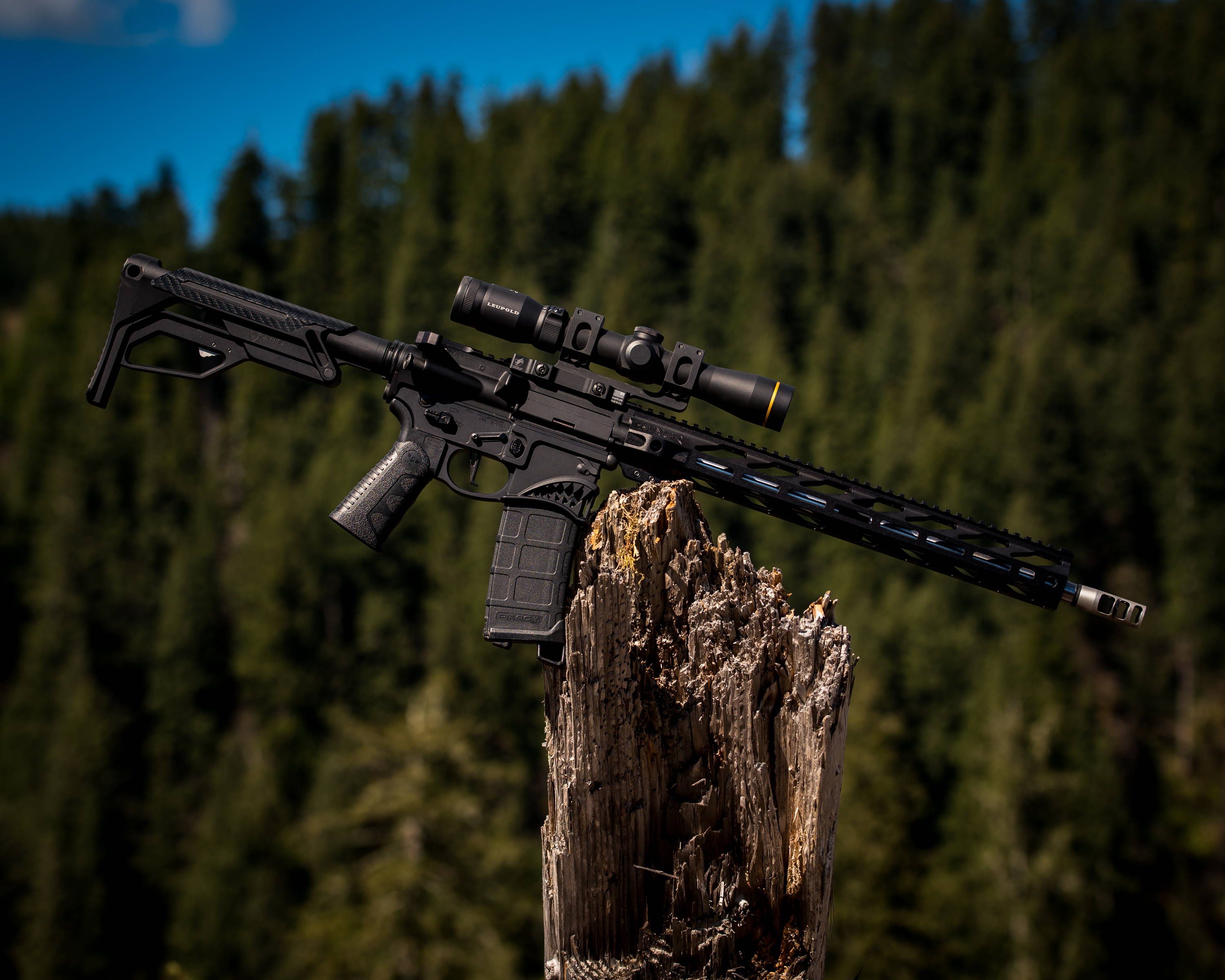 The rail is an M-LOK modular rail system, so three sides of it are free from rails. Instead, you have M-LOK slots that you can install rail systems and accessories directly to the handguard. This M-LOK system significantly reduces handguard weight and makes it more comfortable to grip. The VYPR has a full-length pic rail across the top of the handguard to mount optics and sights.
The VYPR is very thin and easy to wrap your hand around. It's comfortable and fits in hand just perfectly. The VYPR's M-LOK design makes it easy to attach lights, lasers, and grip's wherever you want while remaining lightweight and comfortable to shoot. With plenty of slots for mounting accessories, you can pick and choose what goes where. This makes it very easy to customize the gun for your style of shooting.
On top of that, we have 4 QD slot points to accommodate the placement of a sling. I prefer a forward-mounted sling versus a rear-mounted model, and I have that option with the VYPR.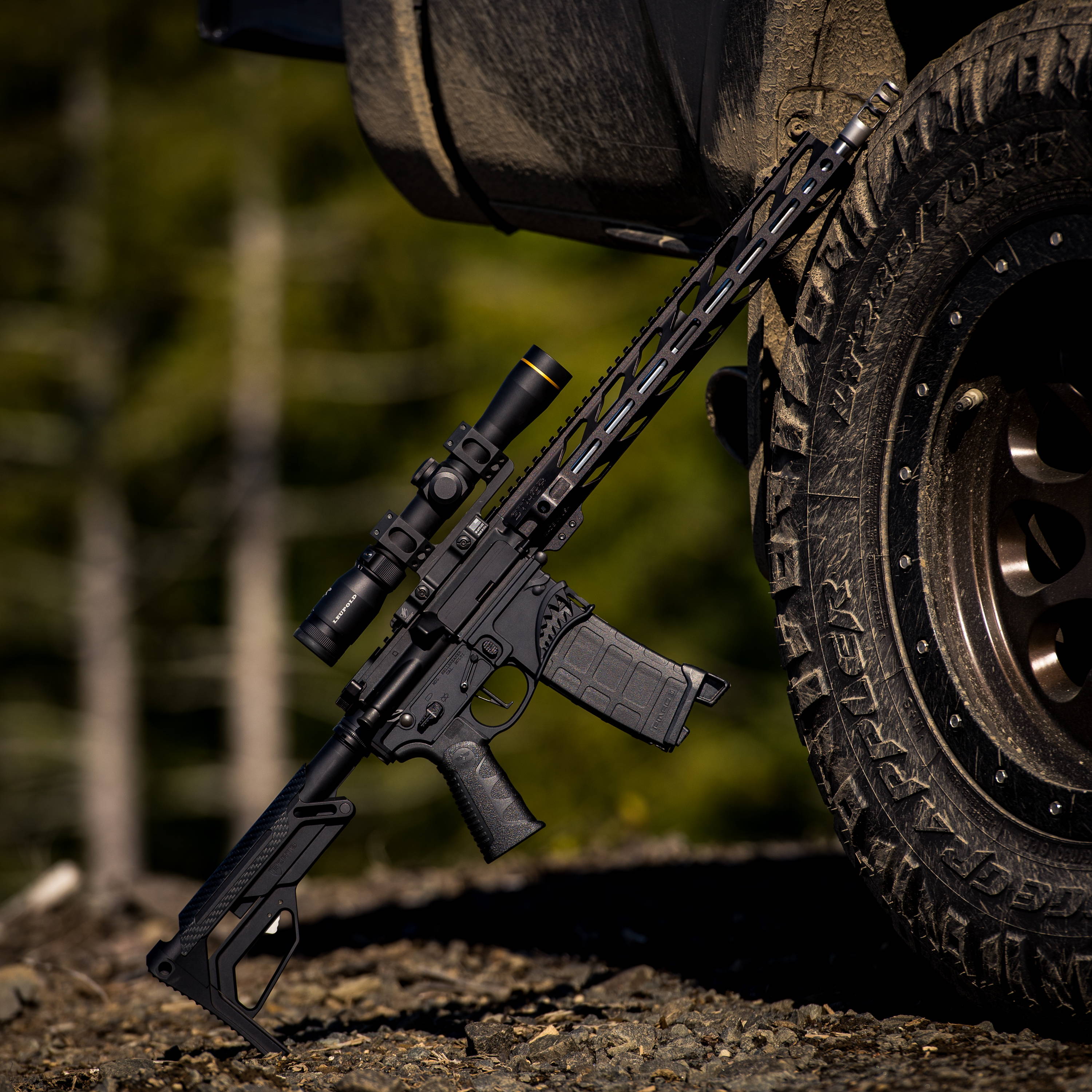 I love getting an excellent forward grip on my gun. I like to extend my arms outward and grip the front of the weapon to control muzzle rise. The 15-inch rail makes it easy to get close to the muzzle to aid in increased control. I've installed a stubby verticle grip near the front of the VYPR to allow me to pull back on the gun and place it firmly in my shoulder.
The VYPR makes it very easy to shoot and control my rifle. The ability to mount my grip so far forward is possible because of the VYPR rail system. Its thin nature allows me to wrap my thumb around the top of the rail and further control the weapon. The VYPR's 15-inch design makes it perfect for giving me as much control over my rifle as possible.
The 9mm is an already easy gun to control, but the addition of the VYPR rail gives me even more control over the weapon. The VYPR rail system helps me make this 9mm AR 15 incredibly easy to control. It feels more like a rimfire rifle than a 9mm PCC.
Since the 9mm isn't as hot as rifle rounds, the rail doesn't get hot when firing a few hundred shots. It takes a good long time for rail to get too hot. On a 5.56 rifle, it's going to get a little more heated.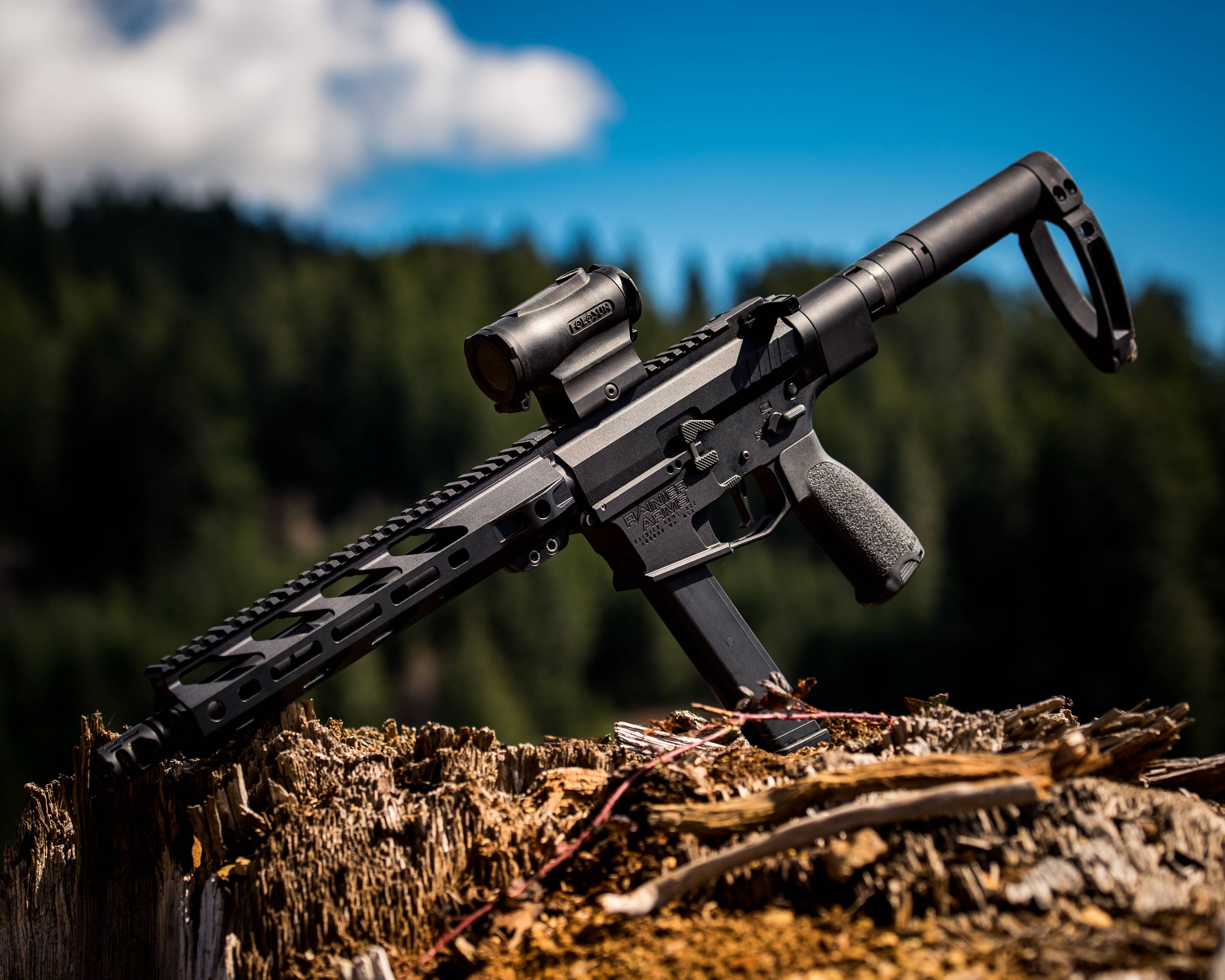 The VYPR is a slick and sleek rail system for any type of AR 15. If you are aiming to go lightweight, but you still want an M-LOK rail system, the VYPR is an excellent choice. It's thin and easy to grip. The M-LOK slots are precisely cut, and the M-LOK design is licensed from Magpul as well. The VYPR is comfortable to wrap your hands around and quick and easy to install. If you are going light, go VYPR.
---