Estimated Restock Date: Late October*
*more specific updates will be posted here as soon as they become available
---
See it built on instagram
Backed by our Swarm Lifetime Warranty

Ultra-light. Exceptionally ultra lightweight. The 13.5" VYPR rail weighs a feathery 9.38 ounces, allowing you to shoot longer and avoid fatigue.
Designed for durability. From the reinforced rear QD mount to the type III hard coat anodize finish, the VYPR will outlast most other components on your firearm.
Keep shooting longer. The open design allows for a high degree of ventilation to occur, preventing the handguard from overheating and permitting you more time on the range.

Free Shipping. Texas Company. Proudly Made In USA.

Includes: (1) 1 3/16" Crowfoot wrench (1/2" drive) for easy install, (1) Anti-slide plate,(1) Barrel nut, (2) Allen screws, (1) Allen key, (1) VYPR 13.5" M-Lok rail
Handguard Material: T6-6061 Type III hard coat anodized aluminum
Engraving: Ships with the Dark Engraved logo
Barrel Nut Material: Steel
Gas Block: Works with low profile and adjustable gas blocks
Compatibility:For use on AR-15 & M4 variants (223, 300blk & 556) *Modification is required to fit with billet uppers.
Quick Detach: 4 locking QD mounts (2 on the front & 2 at the rear)
Rail Weight: 9.38 ounces
Barrel Nut Weight: 3.49 ounces
Inside Diameter (ID): 1.35"
ID + Top Gas Tube Channel: 1.70"
Length: 13.5"
Color: Black (Only available colorway at this time)
M-Lok: Officially Licensed M-Lok From Magpul
Made In USA

You qualify for free shipping! This rail ships free with standard shipping.

*Due to numerous laws and regulations surrounding the firearm industry, we are not allowed to ship internationally. We apologize for the inconvenience.
---
A Build Your Buddies Will Envy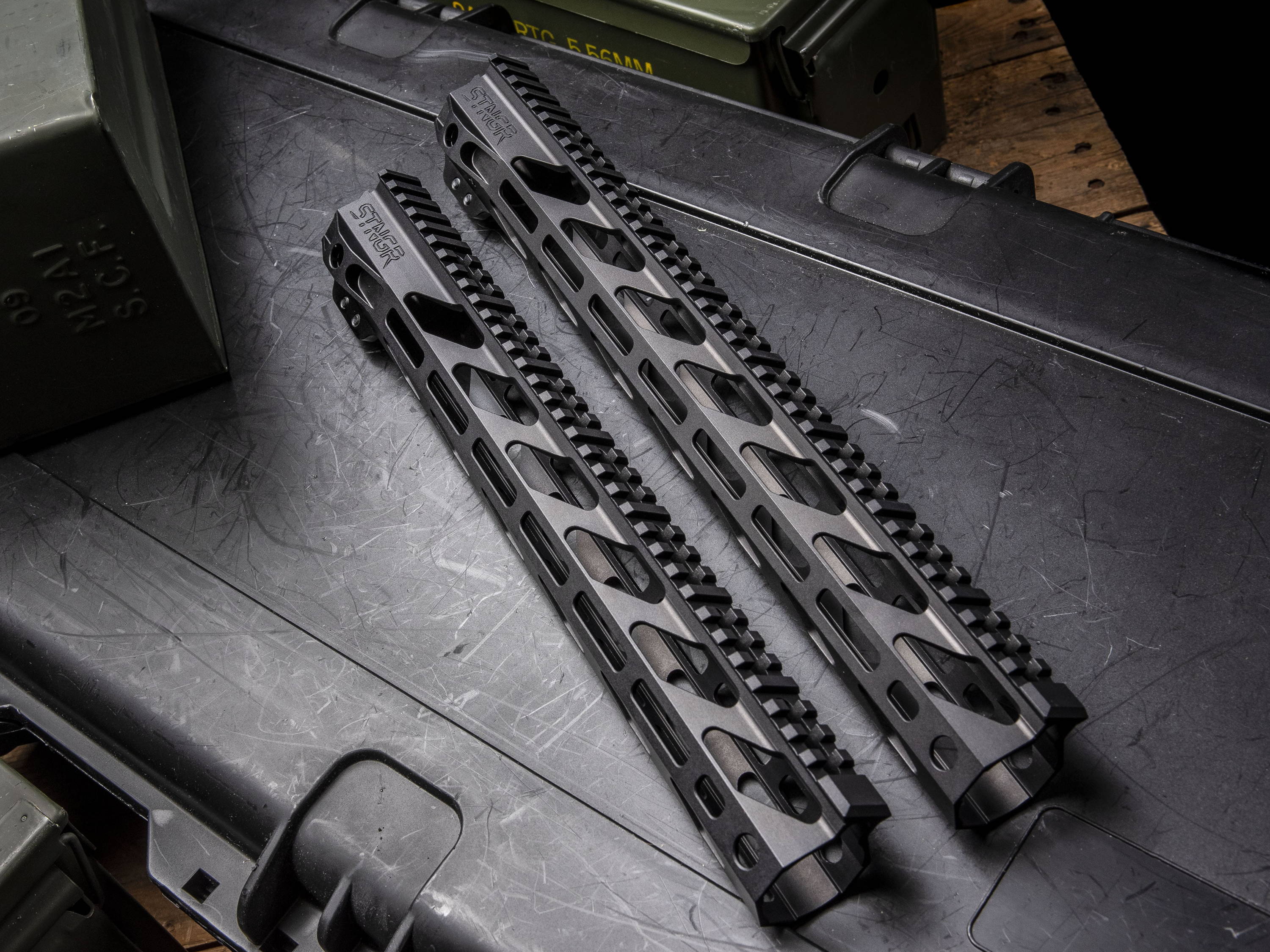 The lightest handguard we offer, the VYPR was built to maximize weight reduction and customizability. Weight reduction cuts through the top picatinny rail dramatically reduce unnecessary weight. The perfect blend of weight and durability.
Dual purpose weight reduction cuts throughout the rail help dramatically improve cooling through enhanced airflow and reduce excess weight while maintaining structural integrity. QD points in the front and rear allow for the direct attachment of a sling in a position that best suits your shooting style.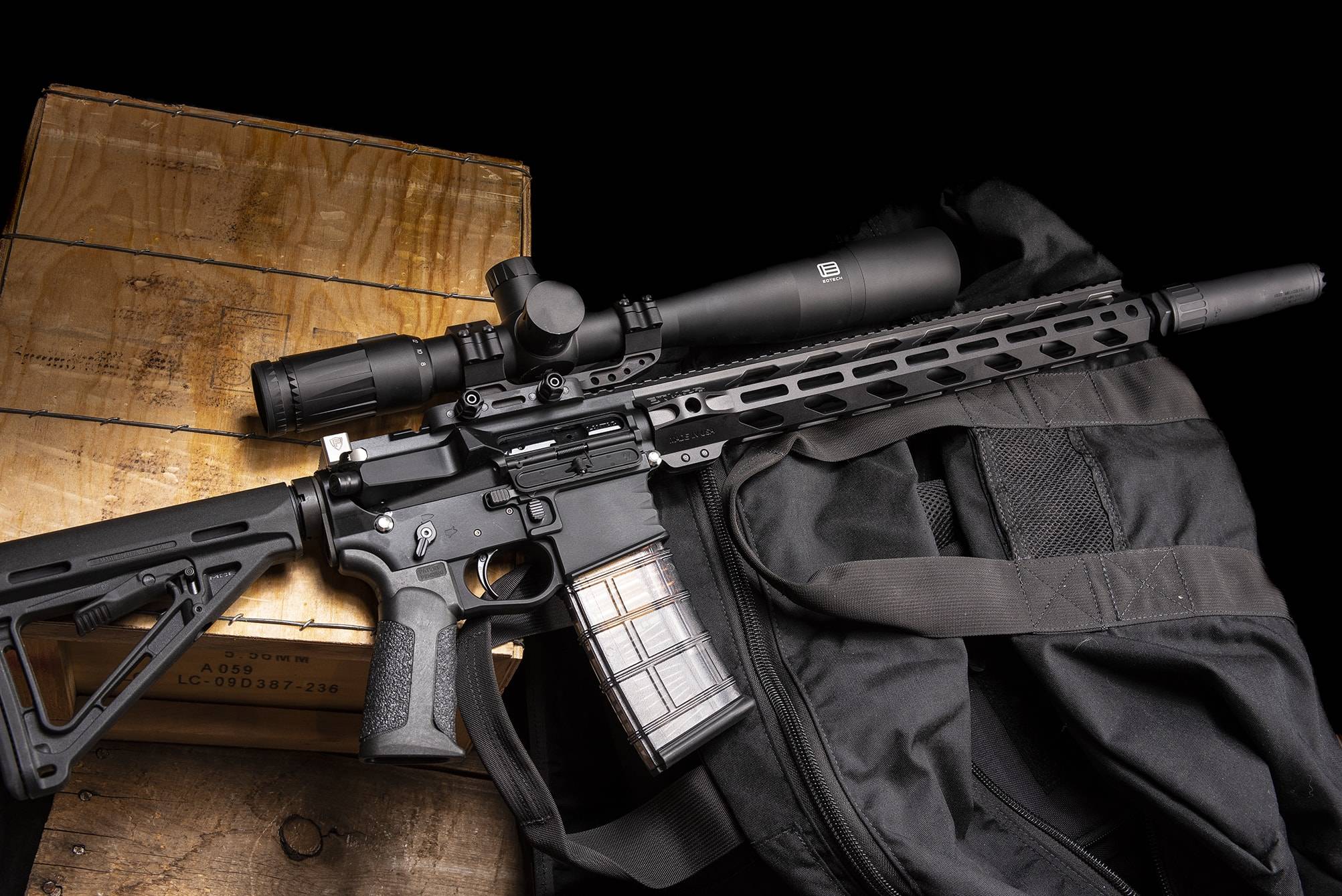 Anti-slide plate locks the VYPR to your upper to prevent sliding and anti-rotation tabs eliminate lateral rotation. The result is a rock solid fit - no matter how hard you run it.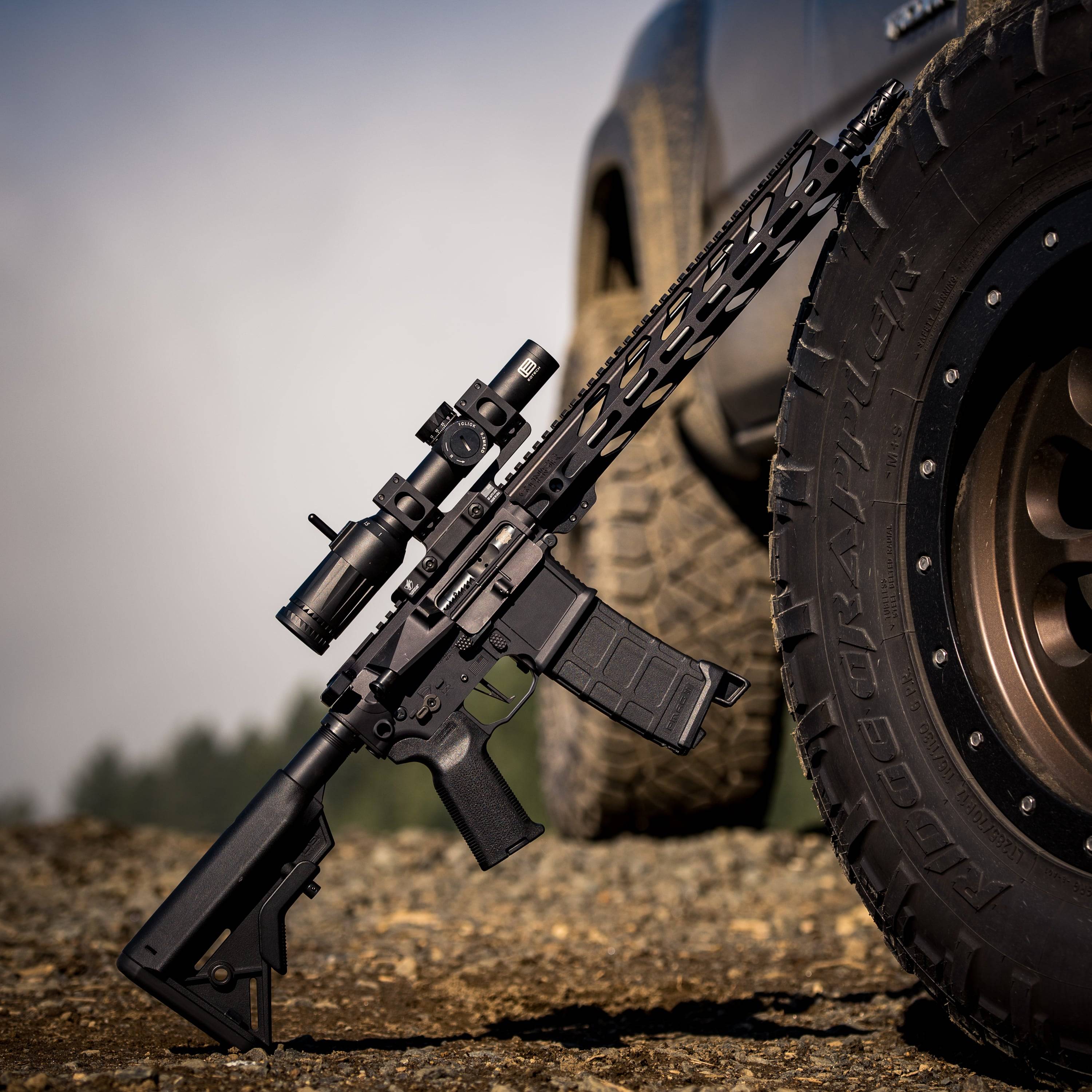 Incredibly simple non-timing barrel nut makes this the easiest handguard to install on the market. Perfect for first time builders and seasoned gunsmiths alike. No hassle, no frustration, no previous experience required. Simple.
---
Take Your Build To The Next Level With The VYPR
---