Posted by Philip Pages on Mar 15th 2023
What do apple pie, baseball, and .308 Winchester have in common? They all share a common history of Americana, for better or worse. The .308 Winchester round was derived from the military's 7.62 NATO round. This handy rifle round dates back to 1952 (a few years before the AR-15), and since then, it's been one of the most popular full-powered rifle cartridges on the market. It's handy for hunting, tactical applications, moderate range shooting, and more without the requirement of a big heavy rifle or the recoil associated with magnum rounds.
Click on one of the links below to jump to a specific handguard review in the article.
The .308 Winchester uses a 7.62mm projectile with a 51mm case. The projectiles can vary wildly in weight from light 125-grain projectiles to heavy-duty, hard-hitting 210-grain and likely beyond. The round has an effective range of 800 yards with higher-quality cartridges and projectiles.
How to Choose a .308 Rifle
When you decide to go with a .308 Winchester rifle, you are looking at a rifle that packs a punch. This full-powered rifle round offers a great compromise of power and projectile size with a cartridge compact enough to work in short action designs.
The first thing you need to ask yourself is what the rifle is for. A .308 caliber rifle can be a tactical, hunting, or precision platform.
What type of action are you looking for? A semi-auto, bolt action, lever gun, single shot?
How far are you planning to shoot? Hunting is often done within 300 yards, but precision rifle shooting is done much further. Tactical use could be within 10 feet or out to 1,000 yards depending on the situation.
Top 5 Best 308 Rifles
1) Best Semi-Automatic .308 - FN SCAR 20S

(Price accurate at the time of publishing)
The FN SCAR 20S took the SCAR platform into precision rifle territory. This rifle can be used for a variety of tasks, including tactical, competition, and even hunting if you so choose. The SCAR 20S features a monolithic upper receiver with plenty of space for mounting optics of all types, including pairing thermal of NVDs with a traditional variable optic.
We also get a cold hammer forged, chrome-lined barrel that's free-floating for maximum accuracy. The SCAR 20S comes with a two-stage match trigger. The SCAR 20S is already a very capable platform that delivers light recoil and hard-to-beat reliability. Unlike the SCAR 16 or 17, the 20S is built for precision purposes without sacrificing the semi-auto action.
Cold hammer Forged Barrel

Precision Stock

Monolithic Upper Receiver
Pros
Light Recoil

Awesome Accuracy

Versatile Design
---
2) Best Precision Rifle - Ruger Precision Bolt Action Rifle
When you get into the Precision Rifle game, it's often a sport that really values building your rifle to your needs. That can be intimidating, especially for new precision shooters. With that in mind, the Ruger Precision Rifle is designed for the new shooter looking for a prebuilt, precision-worthy rifle. This bolt action, chassis-equipped rifle is magazine fed and ready out of the box for optics, bipods, monopods, and other accessories.
The rifle might be big and heavy, but it eats up recoil and delivers some serious precision. The stock can be adjusted extremely easily, and you can customize the length of pull, comb height, and more to get the perfect cheek weld. Adding a handguard will allow you to mount an endless variety of accessories and grips. Plus, don't forget the amazing trigger that helps keep things precise.
Chassis Equipped Design

Customizable Stock

20 MOA Optics Rail
Pros
Extremely Accurate

Affordable (For a Precision Rifle)

Awesome Stock Design
---
3) Best Hunting Rifle - Remington 700 ADL

(Price accurate at the time of publishing)
The .308 Winchester and the Remington 700 go together like peanut butter and jelly. This short action design has been the choice of military and police snipers for decades and is one of the most popular hunting rifles period. Remington cracked the code on producing an accurate, lightweight, and extremely reliable rifle decades ago.
The Remington 700 is perfect for the deer stand, for the stalk, or the hike into the backcountry. It's heavy enough to absorb .308 recoil but light enough to carry all day. While it's an old design, it's easily customizable and accessorized.
Hammer Forged Barrel

Smooth Action

Excellent Trigger
Pros
Lightweight for Long Hunts

Easy to Operate

Easy to Customize
---
4) Best Budget - Mossberg Patriot Synthetic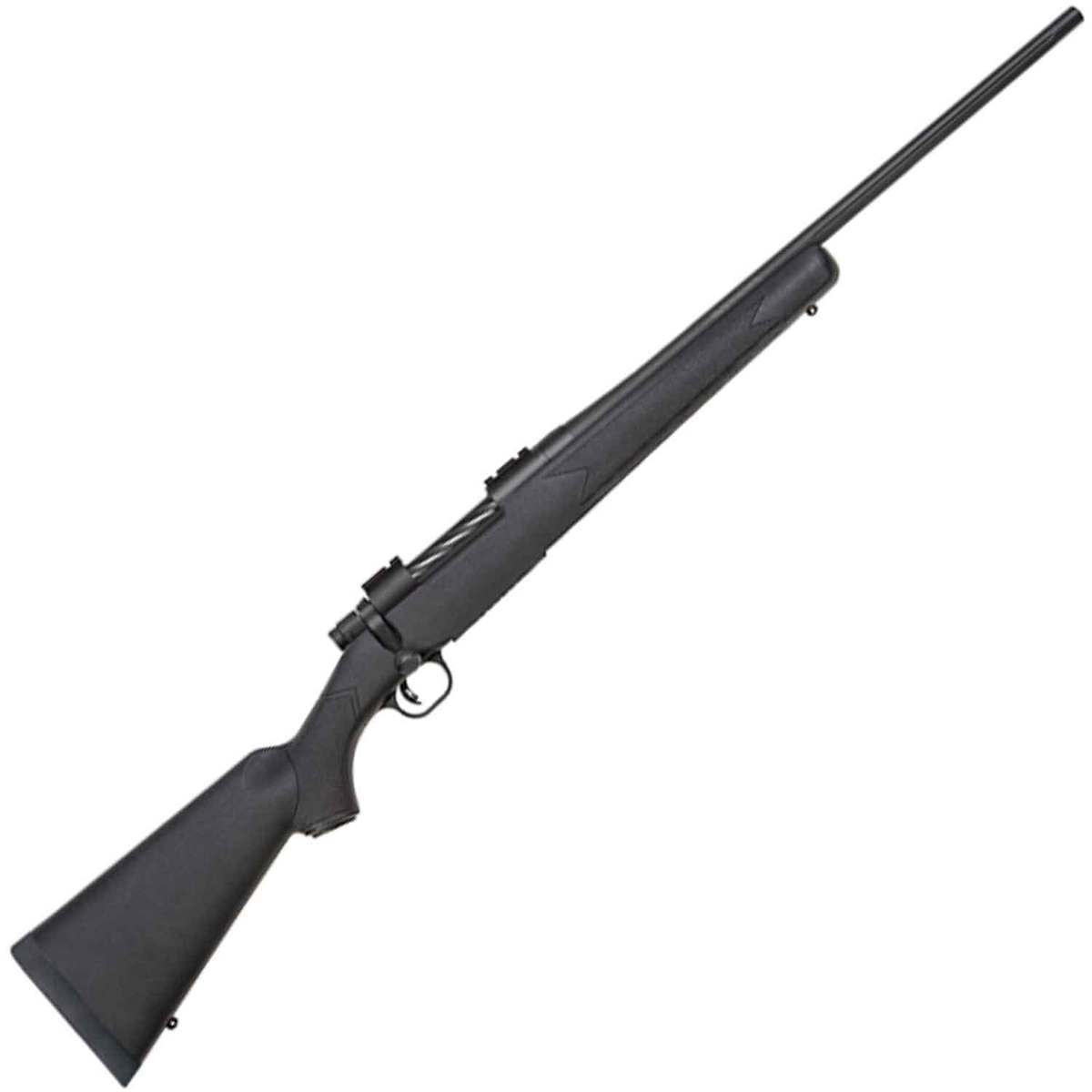 (Price accurate at the time of publishing)
When it comes to finding a well-made budget rifle in .308, the Mossberg Patriot is tough to beat. It's a standard bolt action rifle with a synthetic stock and an optics-ready design. It's not fancy, but it shoots straight and features a slick and smooth action.
The Patriot in .308 Winchester is surprisingly lightweight and will be an easy option for the budget hunter. It's got a price that makes it easy to move and Mossberg's seal of quality to ensure that affordable isn't cheap.
Reliable Bolt Action

Lightweight at 6.5 Pounds

Integrated Weaver Bases
Pros
Affordable

Accurate

Lightweight
---
5) Best Handy Rifle - Henry Long Ranger
Henry's new Long Ranger is a lever action .308 with an internal box style magazine. This design is somewhat novel, and lever action rifles in .308 are rare. The long Ranger forms a very handy rifle that can be used for a wide variety of tasks.
The lightweight design makes it well suited forth hunting and ranch work. The lever action is fast and reliable, and the weapon is optics-ready. It's well suited as a working gun that can reach far beyond the typical lever action rifle.
Rapid Lever Action Design

Compact 20-inch Barrel

Beautiful Wood Furniture
Pros
Light and handy

Optics Ready

Beautiful Appearance
---
The classic .308 Winchester round has found its way into dozens, if not hundreds of platforms. It's a hard-hitting, accurate, and effective round for various tasks. It's not a big surprise to see it be so well represented in the firearm marketplace. Which rifle is your favorite? We'd love to hear from you.
---
---