Posted by STNGR USA on Nov 17th 2022
---
As far as modern handguards go, the best option you have these days is modular handguards. I was a guy raised on the quad rail, and it served me well throughout my Marine Corps career, so I've always been partial to it. The RPTR rail is the best of both worlds as far as I'm concerned. The RPTR rail combines features of both modular handguards with integrated Picatinny rails.
---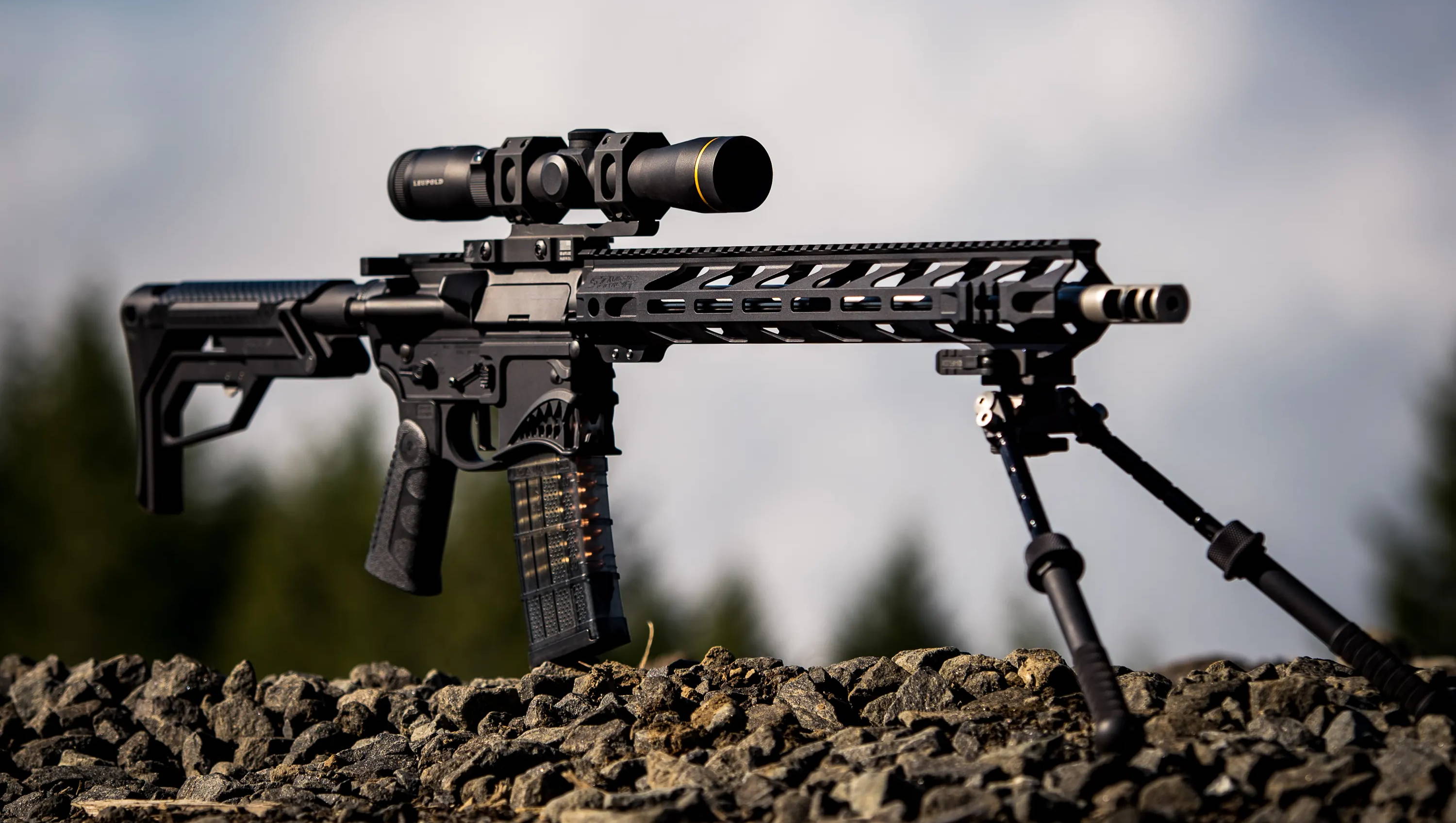 ---
In-Depth Review of the RPTR Handguard

---
How the RPTR is Different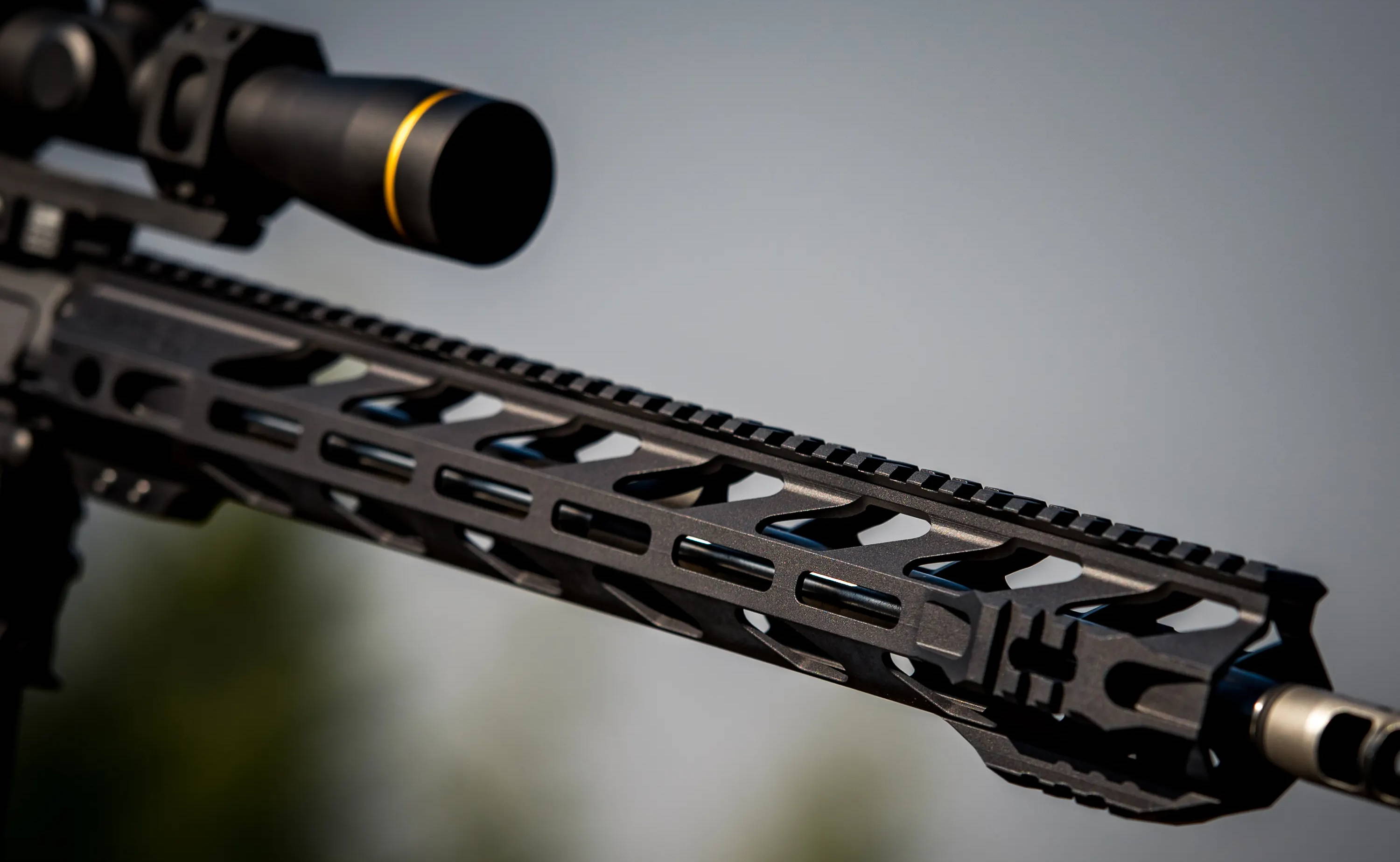 The RPTR comes in a variety of different sizes, from 8.25 to 15 inches. The top of the rail system has a full-length rail for attaching optics and lasers and such. The RPTR is a slimline rail system that gets a little chubby near the front and the rear of the rail system. In the front portion of the RPTR, we have three short sections of Picatinny rail for direct attachment of accessories.
As we work our way down the rail system, we get a full-length M-LOK system for adding any accessory you could ever want. At the rear of the RPTR, we get two QD slots for attaching a sling. The overall effect is a handguard that offers you the ability to mount existing accessories as well as sling options.
---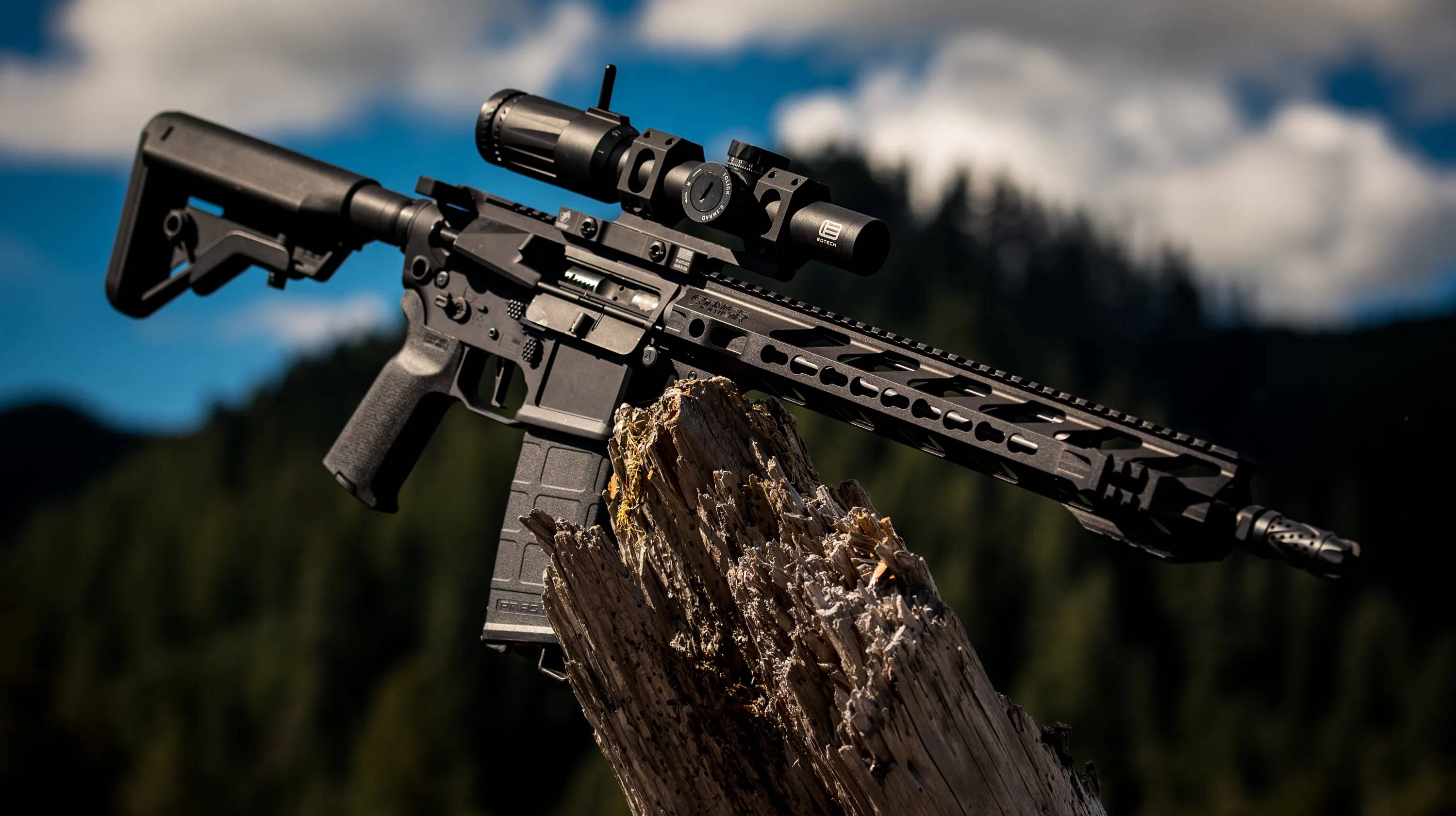 I won't get too deep on how to install the RPTR, but I will say it's straightforward. The STNGR barrel nut doesn't have to be indexed. It's such a low profile barrel nut that the gas tube runs over it. It comes with the necessary Crow Foot wrench, but you'll also need a Torque wrench, and likely an armorers wrench if you are removing your old handguard.
This is the first free float rail I've ever installed, and it took me all of 20 minutes to do it. The longest period was removing my old rail.
---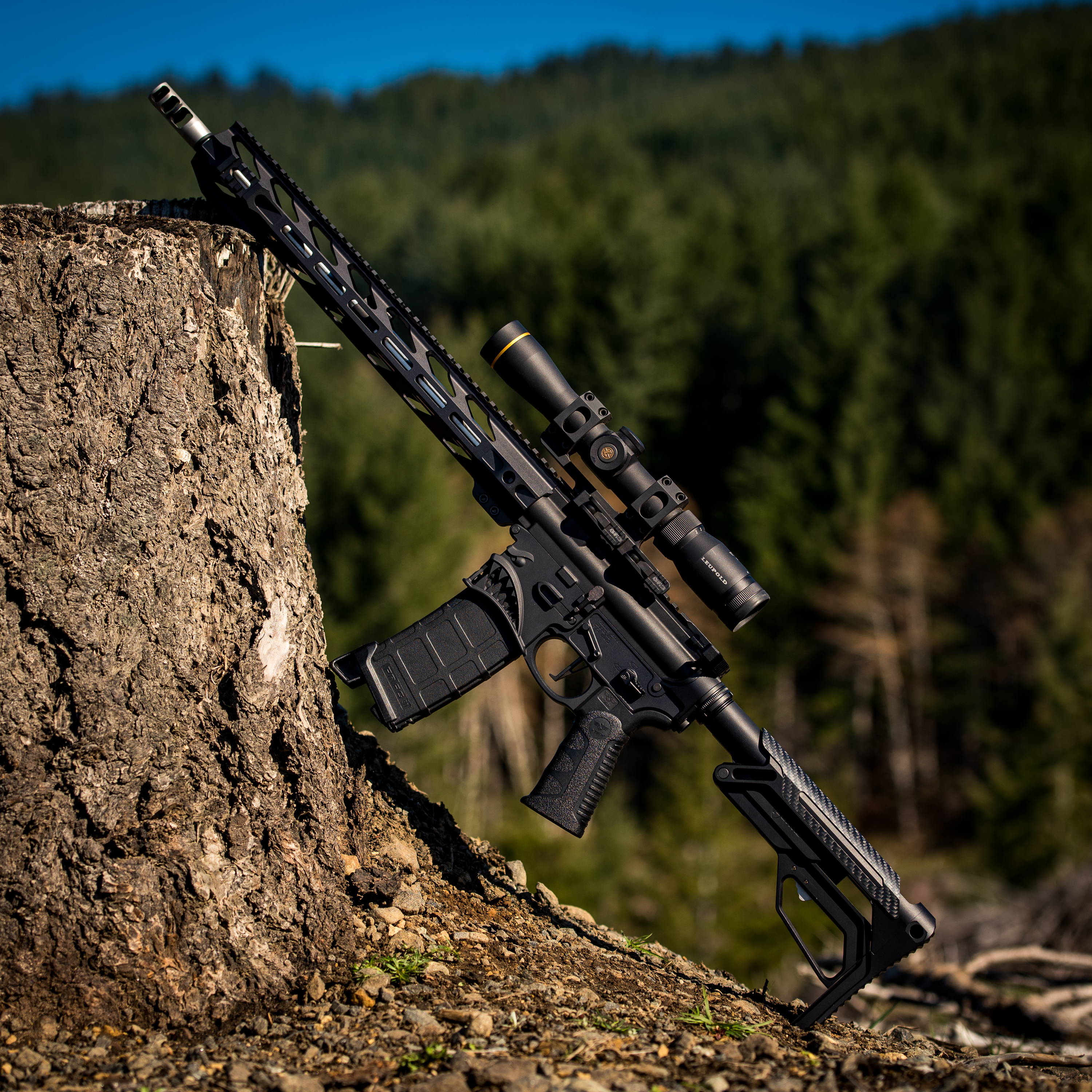 The rail system is superbly slim and very ergonomic. It's easy to wrap your hand around the rail for a solid grip. I'm shooting with the 15-inch model, and on a rifle with a 16-inch barrel, it's quite comfortable to reach forward in a C clamp style grip. The thing design ensures you have a tight and reliable grip on the gun. The forward grip this rail allows you to take helps manage muzzle rise and keeps your rifle on target.
The rail with barrel nut only ways 15 ounces and some change. Weight is an essential factor in ensuring your rifle stays balanced. An unbalanced gun may tend to lean or tip forward and eventually will tire the shooter's support arm. The RPTR is light and easy on your arms for those long days at the range.
Your tacked on Picatinny rails do allow you to reach any accessories mounted to the rails easily. I like the included rails because all the lights I have are Picatinny based and I run them at the very front of my guns. This set-up allows me to easily attach my chosen lights without having to mount an additional M-LOK rail attachment.
The rail is also rock solid. It doesn't move or slide regardless of how I handle it. The anti-slide plate most certainly does its job. I spent a day working through various drills that often require a lot of rapid-fire — things like Failure to Stop drills, the VTAC 1-5 Drill, and multi-target engagements. Not a thing budged. A rail that doesn't budge is a must-have if you decide to mount any laser aiming system on the rail. Any movement can throw off your zero.
The rail heats up a bit but wasn't too hot to handle. Nothing beyond what I'd expect from metal rail systems. For long days at the range, some M-LOK rails inserts may work to keep things a little cooler. Or better yet a foregrip of some kind will also help a lot. You certainly have the M-LOK slots available to add accessories at your leisure.
---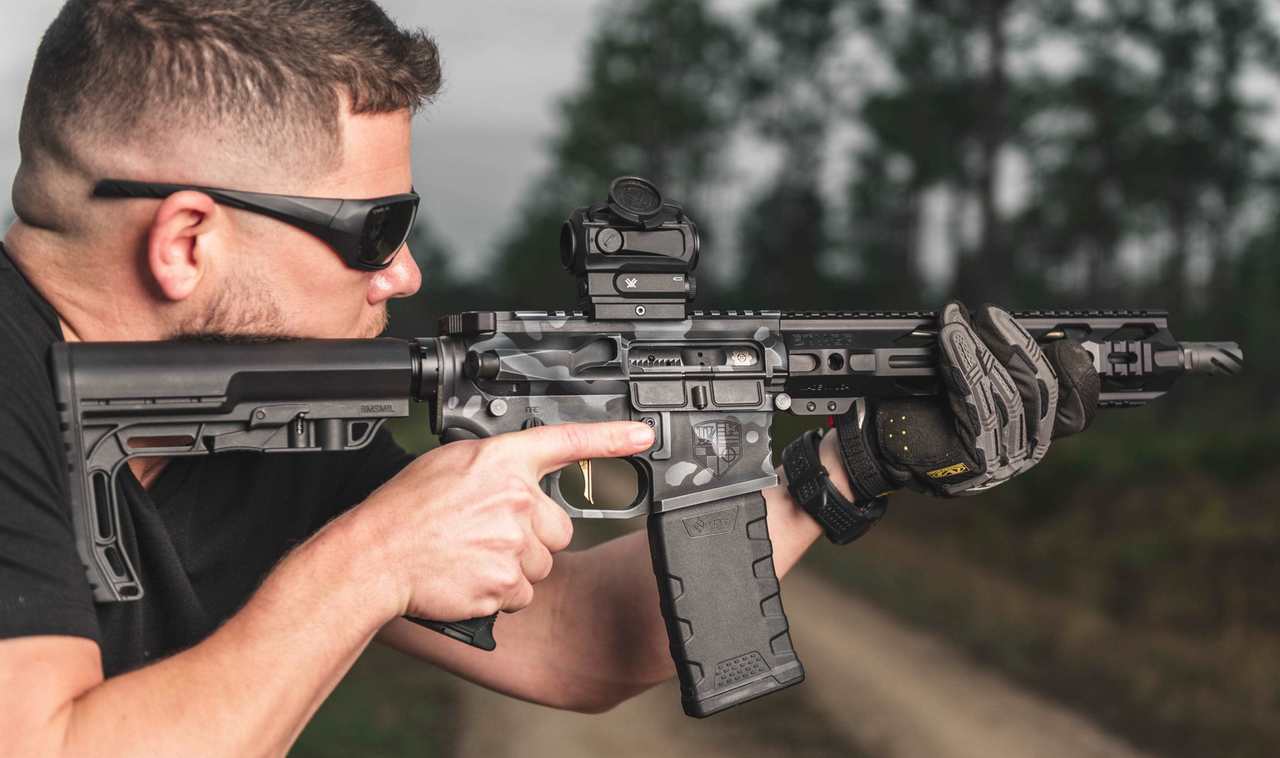 The RPTR is well crafted, and you can feel how solid the rail is in your hand. It's built just perfect for a comfortable fit and offers you plenty of room to add the accessories you want and need. The RPTR provides a high level of versatility and is exceptionally well built. Add in the innovative barrel nut, and easy installation and the RPTR is an absolute winner.
---